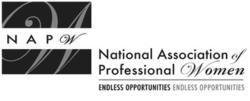 There were high-caliber members in attendance and the group had the opportunity to talk much more about their businesses and how to help one another succeed.
(PRWEB) January 10, 2012
The NAPW Orange County Local Chapter met on December 27th with President Petra Petry at El Torito Restaurant in Long Beach, California. The chapter met for an end-of-year networking event in which members focused on helping one another develop their businesses in 2012.
"It was a perfect venue to enjoy our evening and the end-of-year meal, while getting acquainted with new members, and of course networking," Petra said. Attendance for this meeting was lower than normal due to the holidays, which encouraged high quality networking and strong relationship-building in a more intimate setting. "There were high-caliber members in attendance and the group had the opportunity to talk much more about their businesses and how to help one another succeed," she continued.
The National Association of Professional Women Orange County Chapter meeting was represented by several members including Petra Petry, Ph.D. - President Orange County NAPW Chapter and Long Term Care Specialist, licensed in California, Illinois, and Florida. Petra is affiliated with the largest brokerage, LTC Financial Partners, which specializes in LTC Insurance nationwide. Long Term Care insurance is not just for the elderly and members and non members were encouraged to contact Petra at 949-351-0347 or visit her website for more information.
Christel Vilogron of Import Export Best Practices was in attendance. Her company is involved with protecting revenue through trade compliance. Dr. Petry suggested that it might be a helpful to contact HR.com and see if the group would be able to implement an organized webinar session about how to reach out and help other companies with import export compliance. Christel can be reached directly at 888-234-6862 or 949-633-0159.
Denise Thompson, Independent Beauty Consultant with Mary Kay Cosmetics, is focused on educating women on the importance of conserving their beauty and enhancing their self-esteem in the work place. She was the chapter's winner of the book "The Truth about Long Term Care Insurance". Denise is available for group skin care sessions and to teach the chapter about how to achieve the best look for 2012 with healthy skin and gorgeous make-up. Contact Denise at 562-335-4956.
Stephanie Correa, a Health Coach from Hope & Wholeness, specializes in health and nutrition counseling. "I help you meet your goals, one step at the time," she said. Members were encouraged to contact Stephanie at 714-274-5393.
Jennifer Fontanilla is an Independent Financial Consultant specializing in advising women with life challenges from Parsonex Securities Inc. She was the winner of the Book "Pills & Bills".
Karen DeSantis, Regional Sales Manager (West) from BELCORP L'BEL, is currently looking for a power team/sales force. She seeks individuals that are interested in expanding their horizons with a fantastic new skin care line which has been very successful for many years in Central America, South America, and Mexico. The line is now available also in North America. Contact Karen at 415-509-1579.
Heejoo Julie Kim, L.Ac, D.A.O.M. COO, is an Acupuncturist from BLISS – Acupuncture Clinic. She is available to help with pain control, weight loss, and infertility. She may be reached at 949-851-1500.
Kristen Lloyd, NMT, LDT Neuromuscular Massage Therapist, is from Newport Beach. She is a first time visitor at the chapter meeting and informed the group on how she can promote wellness in the work place and help employees be more productive. Kristen can be reached at 760-937-1102.
The group discussed future meeting locations such as Tustin at Barolo's. The chapter's end-of-year dinner concluded with four raffle prizes including two books, sponsored by Petra Petry, a $25 gift certificate, and one Mary Kay sponsored gift raffle brought in by Denise Thompson.
The National Association of Professional Women (NAPW) is the largest and most recognized network of female professionals. NAPW provides a forum where women can interact, exchange ideas, educate, network, and empower. NAPW Local Chapters allow members to maximize their experience through meetings, networking opportunities, and professional events.
For additional information regarding the NAPW Orange County Local Chapter and/or NAPW please visit http://www.napw.com.
Follow NAPW on Facebook and Twitter.
###