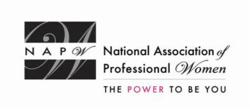 We could all use some rest before the Holidays if we start to plan now, so we can budget for our trip to Italy.
Garden City, NY (PRWEB) July 20, 2012
Members and guests of the NAPW Orange County Local Chapter gathered on June 27 for a professional networking meeting at the Costa Mesa offices of SYSPRO, 959 South Coast Drive, Ste. 100, in Costa Mesa. Hosted by Monique Nabal, Manager of Technical Services at SYSPRO, Chapter members and guests enjoyed a productive afternoon of networking as well as an informative talk about the international software company. Plans for a group trip to Italy in December were also discussed.
"Networking 101" is the way NAPW Orange County Local Chapter President Petra Petry described the Chapter's June meeting, which was hosted by member Monique Nabal. The afternoon event allowed for plenty of time for members and guests to get to know one another.
New members were warmly welcomed and introduced to the group by Petra and connections were renewed and established.
"The NAPW Orange County Chapter allows you to network with other members and grow your business. That is the entire premise of the Chapter, to help members connect and grow together," said President Petra.
The Chapter President thanked member Monique Nabal for offering her company's conference room for the afternoon and for all future meetings, since it is a convenient location for members, allows for easy networking, and offers members and guests the flexibility to bring in their own food or have it delivered.
As the guest speaker, Monique showed members and guests around the offices and filled them in on what SYSPRO does.
Monique provided the group with very valuable information about her company. She gave members and guests a mini tour of her office and explained what type of software is used for creation of everyday things around us. It was very exciting to understand that this company can help many of the smaller manufactures to grow rapidly and expand with distribution and with the computerized technology offered by SYSPRO. This successful international company is a leader in its industry and has more than 14,500 customers worldwide.
"The important Technologies Awards' winner helps its customers with the production of many different things, such as, food, wine, vitamins, medical devices, bikes, tailored guitars, cleaning supplies, tires, in summary, anything you can think of in big or small scale production where the software is able to manage and updates very rapidly with customers demands and even last minute changes. Monique has been a tremendous asset and excellent NAPW Orange County Local Chapter member. To contact her you can visit the syspro.com," said President Petra.
The Chapter President reminded the members and guests about the Chapter's Italian Tour 2012 December that is being planned. The tour is for eight days with the possibility of an extension.
"We could all use some rest before the Holidays if we start to plan now, so we can budget for our trip to Italy and with the money we save, we can bring some gifts for our loved ones," said the President.
Petra took time to thank NAPW South County Local Chapter President Laura Bazerman-Swanson for her participation in the June meeting. The South County Chapter was recently launched July 12 at Mimi's Café and Laura invited the members and guests at the Orange County meeting to come and join them to celebrate the new Chapter for women who are located in South Orange County. Laura may be contacted at 949-278-3574 or email her directly at lauraswanson46 (at) gmail (dot) com
The Orange County Chapter President next invited any member or guest to be the Chapter's official photographer, someone who could commit to the group and upload pictures from the meetings to the Local Chapter Page.
"Professional moments are the testimony for our growing group," said Petra.
The President reminded everyone that being an active member of the Chapter means that you may participate in many other events and other networking opportunities. She also encouraged people to bring a guest or friend to meetings.
President Petra informed the group that member Sylvia Adler will be the guest speaker at the Chapter's next meeting. Sylvia will present, "Get the Most from Supplements," and speak about her exciting business and about opportunities on how to look for great referrals. Sylvia is also a member of the Health Awareness Foundation and may be contacted at 949-232-8742 or email at sjadler (at) cox (dot) net, or sylviaadler.usana.com
The Chapter's next meeting is scheduled for Wednesday, July 25 at 12pm at SYSPRO, 959 South Coast Drive, Ste. 100. In attendance at the June meeting were:
Petra Petry, PhD, Long Term Care insurance Specialist, based in Costa Mesa, licensed in CA, IL, and FL - affiliated with the largest brokerage "LTC Financial Partners" - specializes in LTC insurance Nationwide. Long Term Care insurance is not just for Elderly. Anyone, at any age, may need assistance with day-to-day living as a result of an injury, accident, or illness. Health Insurance or Medicare pays for medical expenses. Only Long Term Care Insurance pays for extended care in or out of your home. Are you protected? Petra is available for Individual or Group Seminars, Consultations, and Webinars. Contact: 949-351-0347 or visit petrapetry.ltcfp.com.
Linda Kaplan, KAPLAN ENTERPRISES designs by S.I.L.K. – Certified Coach, Educator, and Mentor. Linda is available with lecture series coaching on how to understand your co-worker, family, friends, students, etc. and utilize their talents, qualities, and expertise in all aspects of life. Contact her at 714-396-4428 or designsbysilk1(at)sbcglobal(dot)net.
Donna Magner, XEROX a1Tonertech.com, CEO who participates actively in our group and you can contact her directly for your printer, copier needs, warranty renewals, service/repairs, and supplies for all major brands. Contact her at 866-507-8324 or e-mail donna(at)a1tonertech(dot)com.
Christine W. Borrelli, Director and Client Manager, Commercial Business Banking from Opus Bank, will help you build your business masterpiece. Contact her at office 949-224-8814 or directly cborelli (at) opusbank (dot) com or visit the opusbank.com.
Mandana Moghadam, MBA, Insurance Consultant and Broker, Mandana Moghadam Insurance Agency affiliated with Farmers, specializes in Auto, Home, Life, Business, Workers' Compensation. Contact her at mmoghadam(at)farmersagent(dot)com or directly at 949-586-2313.
Elena BESSI, from Images by ELENA, Italian Photographer who is specializes in portraits of newborn, kids, and family. For your summer portfolio or to book your fall photo shoot contact directly at 949-468-0736 or email elenabessi(at)gmail(dot)com or please visit elenabessi.com to view the personal touch and beauty of her photos.
The National Association of Professional Women (NAPW) is the largest and most recognized network of female professionals. NAPW provides a forum where women can interact, exchange ideas, educate, network, and empower. NAPW Local Chapters allow members to maximize their experience through meetings, networking opportunities, and professional events.
For additional information regarding the NAPW Orange County Local Chapter and/or NAPW, please visit http://www.napw.com.