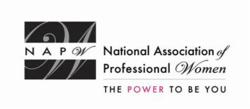 Susan...introduced You Who Branding's philosophy of changing the focus from presenter to the listener's point of view...She demonstrated how each presenter could help meet the real needs of audience members (moving from a 'place of pain').
Garden City, NY (PRWEB) September 11, 2012
Members and guests of the Palo Alto Local Chapter gathered together on June 21st with a professional networking meeting for the Chapter's official launch meeting. Members and guests got together again on July 21st for a second networking meeting where Guest Speaker Susan Schwartz offered her expert tips and advice on branding, presenting, and more.
Palo Alto Chapter President Dr. April Modesti opened the launch meeting, which was held at Chef Chu's, 1067 North San Antonio Road in Los Altos, with a warm welcome to all of the attendees.
"We had a very successful launch meeting and everybody was excited to network and learn more about each other," said April. "I invited everyone to introduce themselves and talk about their business interests and I followed up the introductions by asking everyone about the challenges they face."
At the Chapter's second networking meeting in July, which was held at Scott's Seafood Restaurant, 855 El Camino Real, #1 in Palo Alto, Chapter member Susan Schwartz was the evening's guest speaker. Susan is a Strategist, Coach, and Speaker of You Who Branding, which offers presentation coaching, product positioning, and brand development.
"Two members gave their 'elevator speeches,' and then Susan used these as a basis and introduced You Who Branding's philosophy of changing the focus from presenter to the listener's point of view," said April. "She demonstrated how each presenter could help meet the real needs of audience members (moving from a 'place of pain')."
Susan recommended that each presenter begin by being sure they had the audience's attention, even if they needed to initially wait and silently smile at the audience. Then, with a 'cranked up' energy level, she had them present a problem (such as "Are you hungry?" or "Are you worrying about falling off a curb?"), then offer a one sentence sharp, quick, and concise Solution that answers how you are the answer to that problem. She told them to follow this with an Explanation (use a personal story), then Identification (how you want to be known). She told them to be sure to share their name at the end preferably with a memory aid such as a rhyme, prop, repetition, or metaphor.
After Susan's very informative presentation, she continued to offer her expert tips. Members exchanged business cards and each gave a brief introductory presentation about themselves and their businesses. Susan then critiqued each of the member's presentations, offering practical suggestions for improvement.
Members and guests at the July meeting included Dr. April Modesti, D.C., President; Susan Schwartz; Taru Fisher; Alexandra Bley; Teresa Maldonado Marchok, M.P.T. (and son Tyler, photographer); Linda Lenore; Gwenn Connolly; Susan Brownwood; Leslie Peterson, and Kathy Goodell.
Attendees at Palo Alto Local Chapter launch meeting were:
Dr. April Modesti, a Chiropractor at Serenity Chiropratic who has recently published a book titled Mandala Salad. April or "AJ" as she likes to be called, is now wondering how to get the word out and market her book. serenitychiro.com
Taru Fisher, a certified NLP Coach and Health Practitioner/Trainer. Her business, ALIVE!, is moving locations and she is looking to sublease her current space in Redwood City. alivefitnessstudio.com
Dr. Rubye Cervelli, a clinical psychologist who works holistically with children and adults. She wishes to grow her private practice which is located in Palo Alto, CA. cervelliphd.com
Susan Schwartz's business, You Who Branding, helps people and businesses with their branding. Susan prefers personal, in-person relating. Because relating on a personal level is so important, Susan is ambivalent about social media and is interested in changing her relationship to social media. youwhobranding.com Contact Susan at 650-345-4944, susan(at)youwhobranding.com
Alexander Bley who works with hypnosis in a holistic manner, helps a person in the exploration of his or her self. hypnosisforwellbeing.com
Jan Huss, Proprietor of The Straw Shop, an artist's natural choice. Jan emphasis that her product is not for basket making, but for furniture, etc. To learn more, visit her website, thestrawshop.com. Jan wishes to expand her business and product offerings.
Katherine "Kathy" Goodell, a realtor specializing in properties in Los Alto, Palo Alto, and San Mateo County. Kathy's challenge is to expand her business and welcomes any referrals for listings.
Patricia Fuqua, a Soulmate Coach who helps women find their 'diamond' relationship. She has developed a process that she finds has a very high success rate in helping successful business women to also have fulfilling relationships- a diamond relationship. Patricia's challenge is filling her new workshop. To find out more about her workshop you may email her at venusdemenlo(at)gmail.com. or visit datingyoursoulmate.com.
Nina Price is a licensed Acupuncturist, Business and Wellness Coach, and Massage Therapist. Nina is creating a group to support women to not feel invisible as they age, but to continue to stand out and shine. You may find out more about Nina by visiting her website at ninaprice.com
The National Association of Professional Women (NAPW) is the largest and most recognized network of female professionals. NAPW provides a forum where women can interact, exchange ideas, educate, network, and empower. NAPW Local Chapters allow members to maximize their experience through meetings, networking opportunities, and professional events.
For additional information regarding the NAPW Palo Alto Local Chapter and/or NAPW, please visit http://www.napw.com.
Follow NAPW on Facebook and Twitter.
###