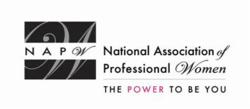 Garden City, NY (PRWEB) March 26, 2012
NAPW Saratoga County Local Chapter gathered for a professional networking meeting and educational presentation by guest speaker Maggie Fronk of the Domestic Violence and Rape Crisis Services of Saratoga County on March 19th at the Malta Diner. Members in attendance were Danielle Knapp of Knapp Insurance Agency and President of the Saratoga Chapter, Linda McClain of Travel Services, Susan Marlette of Amtech Insurance Brokers, and Diane Barnes of Glenns Carpet. Jenifer L. Marten of Ballston Spa National Bank and Melissa Murphy of Aflac were two new guests in attendance.
Danielle kicked off the meeting by having all in attendance introduce themselves. Members and guests then networked over breakfast, handed out business cards, and discussed additional information pertaining to their businesses and NAPW.
Jenifer spoke briefly about an award for volunteer services for which her company, Ballston Spa National Bank, was nominated from the Southern Saratoga County Chamber of Commerce.She asked the Chapter members to vote.
Maggie Fronk's discussion onDomestic Violence and Rape Crisis Services of Saratoga County was next on the agenda.
"There are supportive services including counseling, case management, legal advocacy, housing programs, fundraising, and volunteering for any women who has been a victim of domestic violence and/or rape," said Maggie.
Maggie then briefed the group on statistics pertaining to the need for the Domestic Violence services in Saratoga County. She advised the group that the County breaks down their services into two groups, Crisis Services, which include the hotline and a ninety day shelter, and the Management of a Sexual Assault Forensic Exam Program.
She then spoke about another program she is involved with called the Pet Safe Program. After she finished her presentation and discussion Maggie asked for online votes at hedleycpa.com for funds. A few questions were then asked about volunteering in regards to the Pet Safe program and the hotline.
"You can indicate which types of pets you would be willing to foster for up to ninety days on an anonymous basis," said Maggie. "If you are interested in volunteering for the hotline, thirty hours of training is required and given." She also indicated that volunteers do this from home and do not need to be at a phone bank. Ten annual hours of training are required.
The group gave Maggie donations for the Domestic Violence and Rape Services Center, which included two $25 Master/Visa Gift Cards and a tote bag. There was also a collection of clothing that the group collected and will deliver for the DVRC.
Danielle then spoke about the next meeting where Barb Wisock will guest speaking on motivational speeches. The meeting is scheduled for April 16th.
The National Association of Professional Women (NAPW) is the largest and most recognized network of female professionals. NAPW provides a forum where women can interact, exchange ideas, educate, network, and empower. NAPW Local Chapters allow members to maximize their experience through meetings, networking opportunities, and professional events.
For additional information regarding the NAPW Saratoga Local Chapter and/or [NAPW please visit http://www.napw.com.