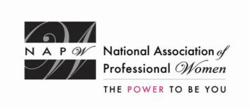 We have some exciting things planned for the Chapter re-launch...I will be sharing my inspirational song, I Am Not All You See, which I believe ties in perfectly with NAPW's theme, 'The Power to Be You'.
Garden City, NY (PRWEB) November 06, 2012
Members and guests of the NAPW St. Louis, MO Local Chapter gathered on October 8th for a professional networking meeting at the St. Louis Mills Mall Food Court. Plans were finalized for the upcoming re-launch event to be held Monday, November 12th at 1:00pm at the James J. Eagan Center, #1 James J. Eagan Drive, Florissant. Entertainment will be provided by Chapter President Lisa Mare Pettis who will sing an original inspirational song to kick off the event.
The meeting venue was a little noisy due to the overhead video playing in the background, the carousel music, and the train passing by periodically. Nevertheless, members and guests were able to network, get to know one another, and discuss the meeting agenda, all while enjoying the variety of restaurants the food court offers, including burgers, sushi, and everything in between.
The Chapter President, who is the Owner of REFORM, a personal training business, encouraged the women to meet and greet each other and pass around their business cards, as they purchased food and drink from the food court. She also distributed welcome materials and NAPW pins were awarded to the new members and other members in attendance.
"I'd like to welcome everyone to the NAPW St. Louis Local Chapter meeting," said Lisa. "I would like to assure you all I am looking into a permanent meeting place. If anyone has any suggestions, please send them to me through the NAPW Message Center."
Lisa then invited members and guests to introduce themselves and share why they joined NAPW and what benefits they were looking for through membership. Many cited networking opportunities, mentoring, special discounts on various products, leadership opportunities, educational opportunities, and more.
After pointing out additional NAPW benefits, the Chapter President mentioned the members who had volunteered for Chapter Board positions, which will be officially announced at the re-launch. To date, the positions of Vice President and New Member Coordinator are filled. Lisa said she is currently seeking a volunteer for the position of Secretary. Other positions needed include Event Planner/Coordinator, Activities Coordinator, Photographer, Social Media Representative, Mentor Coordinator, and Charity Coordinator, to name a few. As other members move forward to volunteer for other positions, Lisa will add to the Board.
The Chapter President continued with the outlined meeting agenda and opened the floor to finalize plans for the upcoming re-launch event.
"We have some exciting things planned for the Chapter re-launch," said Lisa. "I will be sharing my inspirational song, I Am Not All You See, which I believe ties in perfectly with NAPW's theme, 'The Power to Be You.' Plus, a few members will share short testimonials of the benefits they have received by joining NAPW and there will be plenty of networking opportunities, door prizes, and activities!"
The Chapter President said her daughter Jamisha J. Pettis, an up-and-coming inspirational rock artist, may also perform her original song, Frozen Window (Of Life), at the event. Lisa's book, All About Me, will be available for purchase during the re-launch and will be part of the door prizes, as well.
A few attendees had several questions regarding membership fees, but since the Chapter President is a new member herself, she graciously directed them to NAPW National Headquarters and also sent their information to Katie Maloney, who works with the Local Chapters.
A discussion about future meetings ensued. Members have decided to meet on the second Monday of each month, but would alternate the times between lunch (1:00pm) and dinner (6:00pm) each month.
"My desire, as well as that of the members present, is to support the gifts, talents, and abilities of the women in the St. Louis Local Chapter, as speakers and workshop and seminar presenters at the Chapter meetings," said the Chapter President. "Of course, we will also include speakers from outside of the Chapter, as well."
It was announced that December's meeting will be held on Monday, December 10th at 6:00pm and it will be an informal Christmas Party. The location will be announced on the St. Louis Local Chapter Page.
At the conclusion of the meeting, Lisa asked that any final ideas, suggestions, or thoughts from the members be sent to her through the NAPW Message Center. She gave a special thanks to the attendees by giving each woman a copy of her book, All About Me, which is available on the NAPW Author's Page and at amazon.com/All-About-Me-Guide-Improving/dp/1594578230. The meeting was adjourned, although many members and guests remained and continued to network, which was a good thing. Lisa remembered she had wanted to take a photograph of the attendees, and so was able to take a picture of the women who remained.
"I thought the meeting was a success, much was accomplished at the second meeting of the NAPW St. Louis Local Chapter," said the Chapter President. "I am excited about future meetings and exchanges with Chapter members and the members who attended were excited, as well!"
The following attendees were present at the October St. Louis Local Chapter meeting:
Members in attendance at October's meeting:
Lucy Brennan - Accounting Manager at Parents as Teachers, which specializes in helping organizations and professionals in reaching children during the critical early years of life, from conception to kindergarten. Lucy received her Master degree in Business Administration from the University of Phoenix.
Darlisa J. Diltz – Owner of DJD In-Depth Marketing and Consulting Services. Darlisa specializes in helping small businesses market their product through the development of media such as fliers, signs, and more. Darlisa has done marketing work for companies such as United Way-St. Louis, SSM Health Care, YMCA of Greater St. Louis, Moe's Lawn Care Services, and a host of other organizations.
Michelle Martin – C.E.O. of AMM Empowerment, LLC. Michelle's skills and areas of expertise include education and empowerment. She is currently involved with the Society of Human Resource Management/Association of Legal Administrators/Diversity Officer's Network. She received her Juris Doctorate in Law (Labor/Employment) from St. Louis University School of Law in Missouri.
Cheryl Robinson-Moore – Director of Health Center Operations at Grace Hill Health Centers, Inc. Cheryl is responsible for the overall planning, management, implementation, and coordination of nursing care services and non-clinical functions provided at multiple health center locations. She ensures efficient patient flow and enhanced productivity through effective supervision and coordination.
Sorcha – Owner of Sorcha Art, LLC. Sorcha specializes in photography services and fine art photography. Her areas of expertise include dance and movement photography and she has a high sensitivity to color. Sorcha is currently working on a project for a national car magazine and some fine art projects. She is also dabbling in choreography for a local color guard.
LaDonna Turner – Founder and C.E.O. of Smart Ideas Consulting Firm, LLC (SICF). LaDonna offers clients a combination of micro-and macro-services. With 17 years experience working in human service programs at all levels including direct client services, management, and administration, she is a highly specialized and skilled human services consultant.
Guests in attendance at October's meeting:
Marsha Lynch – Owner of Lynch Career Services. Marsha specializes in career development, such as building a resume that stands out and also helping you get the salary you deserve.
Angelina Washington – Retired, but working on a new career in medical billing and coding and selling artwork. Angelina also promoted her family business, BT WASHZ PROD, which specializes in audio visual needs and is owned and operated by her husband and sons.
The National Association of Professional Women (NAPW) is the largest and most recognized network of female professionals. NAPW provides a forum where women can interact, exchange ideas, educate, network, and empower. NAPW Local Chapters allow members to maximize their experience through meetings, networking opportunities, and professional events.
For additional information regarding the NAPW St. Louis Local Chapter and/or NAPW, please visit http://www.napw.com.