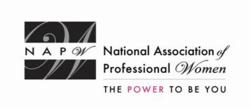 The creation of a board is important for the growth of this Chapter and it's great that you ladies have volunteered to take on the roles
Garden City, NY (PRWEB) August 02, 2012
The ladies of the NAPW St. Petersburg Local Chapter gathered on Thursday, July 12th for a their first professional networking meeting, which was also their Launch meeting at Red Lobster, 34th Street North, St Petersburg, FL. Manager, Andrea Lewis, provided a reserved area and arranged for wonderful service from her staff.
Annie Tyrell, Chapter President, kicked off the meeting by welcoming everyone. All attendees were asked to introduce themselves and were given an opportunity to chat over dinner so they could get to know each other. The ladies decided to create a board and they all seemed excited about their new roles.
"The creation of a board is important for the growth of this Chapter and it's great that you ladies have volunteered to take on the roles," said Annie.
Annie Tyrell is a go-getter. She is a Registered Nurse, holds a Bachelor of Science in Nursing, and is the Executive Director for the Willa Carson Health and Wellness Center and is a Charge Nurse for the VA Hospital. She is also a representative for Party Lite and Vemma.
Gwendolyn Alexander is a Licensed Realtor with Tropical Realty & Prudential, a wife, and mother. She will now be Vice President for the Chapter as she has recently volunteered to take on the position.
Carol Zieres is a retired Colonel from the U.S. Army and is a Watercolor Artist. One of her newest ventures is creating postcards from her original paintings that are of local Tampa Bay landmarks and historical sites. Carol's artwork is on display at various local craft fairs and shops. She will be serving as the Chapter's Operations/Meeting Planner.
Sherry Fiedler works at Avaya, Inc. as a Manager in Client Services. She and her husband enjoy family time with three children, cycling, gardening, and visiting the Tampa Bay area beaches. Sherry will serving as their Chapter Secretary.
The St. Petersburg Florida Chapter will be determining which local organizations they can help support. They will be holding various fundraising activities throughout the year to secure an available budget to use for charity support and appropriate Chapter activities.
Future speakers will include those who provide motivational concepts, local entrepreneurs, and business women whom can share their experiences in establishing their own companies, and a wide variety of other topics.
Meeting locations will rotate between restaurants in St. Petersburg, FL that provide suitable accommodations for speaker presentations.
Their next Chapter meeting will be held on Thursday, August 9th at 6:30pm-8:00pm at the Cattleman's Steakhouse, 2600 34th Street N., St Petersburg, FL 33713.
The National Association of Professional Women (NAPW) is the largest and most recognized network of female professionals. NAPW provides a forum where women can interact, exchange ideas, educate, network, and empower. NAPW Local Chapters allow members to maximize their experience through meetings, networking opportunities, and professional events.
For additional information regarding the NAPW St. Petersburg Local Chapter and/or NAPW, please visit http://www.napw.com.
Follow NAPW on Facebook and Twitter.
###