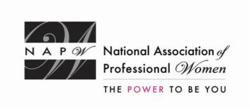 When you attend a Chapter event, you will be added to the Chapter Minutes that are then sent to NAPW headquarters and..., I will be adding members who attend meetings to the 'Featured Member' section...
Garden City, NY (PRWEB) November 22, 2012
Members and guests of the NAPW Suffolk County, NY Local Chapter gathered on October 24th for a professional networking meeting. Chapter President Jennifer Makaw led discussions on the many benefits of NAPW membership; particularly the exposure members and guests get by networking face-to-face at Chapter meetings, online on napw.com and the Suffolk County, NY Newsletter, and via social media sites such as and the Suffolk County, NY Local Chapter Facebook Page.
The Chapter President extended a warm welcome to members and guests who attended the meeting held at The Snapper Inn, a beautiful waterside restaurant. Members and guests were happy with the venue, which offered a vast menu that included seafood items, as well as classics such as hamburgers, steak, chicken, pasta, and vegetarian options. The Chapter meeting was held in a private room, which meant the group of professional women did not have to compete to be heard with other parties in the restaurant. The Snapper Inn has a price fixe menu on Wednesday's that was offered to members and guests at a very nice price.
The focus of the meeting was to discuss how members could best take advantage of the many tools and resources offered through NAPW membership to help increase exposure for their businesses. Jennifer kicked off the meeting by speaking to attendees about the importance of accessing napw.com.
"I urge everyone to log on to the website to update your profiles with the most current information as well as adding a photo of yourself if you have not already done so," she said.
Jennifer also spoke with members about the value of coming to NAPW Suffolk County Local Chapter monthly meetings. During meetings, attendees have the opportunity to meet other members face to face and speak with them about their respective businesses and the possibility of working together or obtaining more clients, etc.
"When you attend a Chapter event, you will be added to the Chapter Minutes that are then sent to NAPW headquarters and published in a press release that will increase your web exposure!" she said. "In addition to that, I will be adding members who attend meetings to the 'Featured Member' section of the Suffolk County Local Chapter Newsletter and Chapter Facebook Page."
Members were excited to learn more about these different resources and asked Jennifer about who updates the sites and how to become connected on the Suffolk County, NY Local Chapter Facebook Page and the Chapter LinkedIn Group. Jennifer explained she updates both of these social media outlets and added that the Facebook Page is public for anyone to join, but that the LinkedIn Group is a 'members only' group.
"I constantly check the status of each applicant and if she is a current member, I accept her into the group," she said. "I strongly encourage everyone to take advantage of these social media tools. They are a great way to be active in the Chapter and stay connected."
Jennifer also spoke to members and guests about becoming more of a business network, which would allow them to grow and expand their businesses.
"While doing introductions, also tell the audience about who your potential clients are so that the group can help refer those people to members when they meet or hear of them," she said.
Jennifer discussed forming a referral/lead-based group within the Chapter to generate business for members who choose to be a part of this group. Acceptance into this new group would require dedication to attending the meetings and actively seeking work for themselves and the other members of the group. This idea was well-received by everyone and Jennifer is going to look into putting the group together in January.
Members ordered their meals and introductions began with NAPW Suffolk County, NY Local Chapter President Jennifer Makaw:
Jennifer Makaw is a stay-at-home mother of three young children. She is a Graphic Artist working professionally for more than 15 years. After having her first child, Jennifer decided to stay home to be the primary caregiver. Her clients from her corporate career began seeking her out to work on their design projects. She opened up a studio attached to her house in 2006 and has been working in her "free" time ever since. Jennifer designs products for companies ranging from sleepwear and bedding to bags, accessories, and stationery. Jennifer is also considered a branding specialist working with businesses and individuals to create logos, tag lines, business cards, marketing materials, websites, and all of the needs that make the face of their businesses. Jennifer feels that these days, people get their information from the internet, and if their web presence isn't cohesive and strong, then they are missing out on many opportunities.
Kathy Torelli joined NAPW just about the time she started her own company, KT Marketing & Media, LLC, which is a network that Kathy has put together from past experiences and networking. Kathy connects these businesses for mutual profit and growth. Kathy is growing every day, she is a lovely caring woman who has been very active with the Suffolk County, NY Local Chapter and all hope she remains so.
Natalia Elson is a Dentist with her own practice on Islip Avenue in Islip. Natalia offered members a great discount to try her dental services in the month of November. Natalia is working to create her own dental plan due to limitations in traditional dental insurance. She is looking to retain more dental patients and members offered suggestions such as volunteering to give dental health seminars to the local school districts and reaching farther out to preschools in the area. Kathryn Torelli informed the group that she had brought her daughter to Natalia for some dental work and was very pleased. Kathy's husband is a healthcare professional and has connections with these outlets and has offered to help Natalia get connected with those outlets. Natalia is also interested in reaching out to the senior citizens in local senior communities and retirement homes. New member Rose Taccora has offered to use her resources as a Real Estate Agent to help Natalia. Networking at its finest!
Ada Wasserman owns and operates her own insurance company, APW Insurance. Ada's main focus is on Long Term Care and Life Insurance. Ada does offer many types of insurance and can handle any of your insurance needs. Ada is active in both the NAPW Suffolk County and Nassau County Local Chapters and is a lovely and helpful addition to the group.
Laura Grau is the Volunteer Coordinator for Winthrop Hospital and truly loves her job. Laura is also a member of the Nassau County and Suffolk County Local Chapters and comes to meetings on a regular basis. Laura likes to come and hear about all of the careers of the professional women of NAPW. Laura always welcomes members and guests to become volunteers not just at Winthrop Hospital but anywhere. She knows that the women of NAPW are very busy managing careers and families, but tells members and guests of the wonderful benefits of volunteering not just your services but your time. Volunteering is not a for-profit part of your life but the rewards are endless. Laura brought along information about a fundraiser she is helping to host on October 25th at Elenor Ribgy's in Mineola called the Fringe Festival to raise money for R.O.A.R. (Reach Out and Read). Laura brought along raffle tickets for the Chinese auction at the event and every member purchased more than a few to help such a worthy cause.
Hattie Normanrobertson attended her first meeting with the NAPW Suffolk County, NY Local
Chapter and everyone is so happy she did. Hattie is a RN and the Assistant Director of Nursing at North Shore LIJ Plainview Hospital. Hattie is also a Massage Therapist and CPR Instructor and Trainer. Hattie is in the process of forming a Nursing School at Hunter College, which is hoping to take its first class in 2013. Hattie hopes that members will refer individuals who are interested in becoming Nurses to her program at Hunter College. Hattie also is very active in a charity called Global Associates for Health Development. This is an organization that is helping to create healthier living conditions in Bomaa, Africa. The organization has already helped bring clean drinking water to the area by installing a well. The organization is always looking for donations to send to the children in Bomaa and members were very excited to help Hattie with her request.
Rose Toracca, a Real Estate Broker with Coldwell Banker, also attended her first meeting on October 24th. Rose is delightful and friendly; she spoke with all of the members individually. Rose spoke to the group about being in a business that she loves, that she really enjoys being a part of the home-buying process. She likes to help couples and individuals with first-time home buying, finding larger homes, and helping families whose children are grown to find smaller homes. Rose works out of the Ronkonkoma office of Coldwell Banker.
Jennifer closed the meeting with an announcement about the upcoming date and location of the Suffolk County Local Chapter November meeting and holiday party. It will be held jointly with the Nassau County Local Chapter on Thursday, November 29th at The Paramount Theater in Huntington, in The Founder's Room, from 6:00pm to 8:00pm.
There will be a minimal fee to attend, but this will provide attendees with drinks and food as well as entertainment and other items. Details will follow. Due to the nature of December with social and business engagements and holiday activities, Jennifer announced the NAPW Suffolk County Local Chapter will not be holding a meeting in December.
"Members were thrilled with the holiday party idea and venue and look forward to more information. They have already marked their calendars," said Jennifer. "A great time was had by all at the October Suffolk County Local Chapter meeting. New members were very pleased with the meeting and look forward to becoming more involved with the NAPW Suffolk County Local Chapter."
The National Association of Professional Women (NAPW) is the largest and most recognized network of female professionals. NAPW provides a forum where women can interact, exchange ideas, educate, network, and empower. NAPW Local Chapters allow members to maximize their experience through meetings, networking opportunities, and professional events.
For additional information regarding the NAPW Suffolk County, NY Local Chapter and/or NAPW, please visit http://www.napw.com.