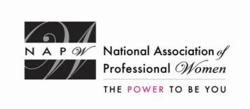 After all, you can't get to Bora Bora, laying on a beach, if you are living on a budget.
Garden City, NY (PRWEB) September 06, 2012
The Waldorf Local Chapter hosted two guest speakers at its August 21st professional networking meeting held at Quality Printers in White Plains, MD. Members and guests learned about the 4 Components for Success from Financial Architect Lashawne Holland and got the latest beauty tips from Makeup and Nail Stylist Joy A. Johnson.
The August meeting began with plenty of time for members and guests to network, introduce themselves, and get to know more about one another. Next, Waldorf Local Chapter Vice President Kelley Perry welcomed everyone and introduced the evening's first guest speaker, Lashawne Holland.
A Financial Architect, Lashawne spoke to the members and guests about the importance of making it a priority to get out of debt. She shared with them her 4 Components for Success: Information, Inspirations, Innovation, and Implementation.
Lashawne urged the audience to have a financial vision and picture themselves in control of their finances and encouraged everyone to understand that in order to be in control of debt, their money blueprint needed to be changed.
"Did you know that paying a bill 24 hours late affects your credit score by 100 points?" she asked the crowd.
Listening to the many well-chosen financial pointers given to them by Lashawne, members and guests were inspired to choose wisely what they wanted to do with their money.
"After all, you can't get to Bora Bora, laying on a beach, if you are living on a budget," she told them.
At the conclusion of Lashawne's very informative presentation, members and guests had a few minutes to network again. They then settled in to hear the latest beauty tips from the evening's second guest speaker, Joy A. Johnson, Makeup and Nail Stylish of Nails and Faces of Joy.
Joy shared with the group her ten beauty tips, a surefire way for professional women to stay looking their best. Her tips included strengthening the nails daily with cuticle oil after each hand wash, washing the face morning and night to minimize damaged caused by free radicals, and using an entire skin care line to obtain maximum results (e.g., face wash, moisturizer, toner of the same brand).
"My tried and true step for minimizing the spread of germs as a beauty tip – wash hands throughout the day to remove impurities and keep hands looking their very best," said Joy.
After the guest speakers spoke, Waldorf Local Chapter President Tammy Wright took the floor to welcome all to the August meeting. She spoke about how eager she was for the opportunity to be able to welcome more new members to the Chapter.
"I encourage all of you to bring a friend to the meetings so they can see first-hand the benefits of networking and meeting with other professional women," said Tammy.
Tammy reviewed the remainder of the 2012 calendar and reminded all that the end of the year is not far away. A special emphasis was placed on reminding members and guests that volunteers were still needed for the upcoming events including the Homeless Walk Fundraiser, Samaritan Projects (Lifestyles of MD), Cancer Awareness Gala, Shoe Drive, Food Tree, and Angel Tree. Tammy encouraged the ladies to contribute greatly to the shoe drive.
"We want to make a really good donation." she said.
The President also reminded everyone about the upcoming outreach opportunities. Tammy will be leading The Alzheimer's Walk on September 15th. The goal is $500 and all were encouraged to participate. The Charles County 7th Annual Breast Cancer Awareness Walk will be held on October 15th, at 8:30am and is being led by Chapter Vice President Kelley Perry. The registration is only $25 and Tammy will be doing Zumba at the Cancer Walk.
The next meeting of the NAPW Waldorf Chapter will be held on Tuesday, September 18th at 6:30pm. The location will be the ABC Wellness & Fitness Center at 3010 Crain Highway, Suite 100 in Waldorf. The location, date, and time are subject to change and will be communicated via the NAPW Site Message Communicator.
In attendance at the August networking meeting were Chapter President Tammy Wright, Chapter
Vice President Kelley Perry, Chapter Communication Coordinator Sekema Rhodes, Tonja Brooks, Rhonda Johnson, Suzette Richardson (first meeting), and Pamela Brown, as well as the evening's informative and intriguing guest speakers LaShawne Holland and Joy Johnson.
The National Association of Professional Women (NAPW) is the largest and most recognized network of female professionals. NAPW provides a forum where women can interact, exchange ideas, educate, network, and empower. NAPW Local Chapters allow members to maximize their experience through meetings, networking opportunities, and professional events.
For additional information regarding the NAPW Waldorf Local Chapter and/or NAPW, please visit http://www.napw.com.