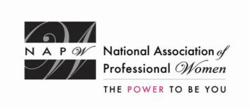 We had an awesome presentation by our guest speaker Delatorro McNeal...He showed with his Five Pillars of Success how we all can have a "Yes" attitude.
Garden City, NY (PRWEB) October 09, 2012
Members and guests of the NAPW Waldorf, MD Local Chapter gathered on September 17th for a professional networking meeting. Tammy L.S. Wright, Waldorf, MD Local Chapter President, welcomed Delatorro McNeal, internationally renowned Professional Speaker, Best-Selling Author, and Corporate Trainer with Universal Seminars, whose presentation helped members and guests discover their 'Yes' attitude when it comes to achieving success. The Chapter also continued to collect women's shoes in a show of support for the work of LifeStyles of Maryland Foundation, Inc.
"Delatorro shared a wealth of information with the NAPW Waldorf, MD Local Chapter in such a limited time," said Tammy. "He had us excited and ready to change our negative thinking to a "Yes" attitude!"
Delatorro McNeal has spoken in 45 out of the 50 American states, and has delivered well over 1,000 presentations to major corporations, colleges, universities, and professional associations. Delatorro has been featured on national and worldwide television (Fox, BET, NBC, TBN, and Oxygen) and radio networks nationally, as well.
In his captivating presentation, Delatorro outlined his Five Pillars of Success:
1) Goal Setting

Pen in your goals
Put a picture with your goals (vision board)
Put people with it
Put practical experience with your goals
Be persistent because it is proof of your passion
Play
2) Time Management

Teach your brain how to manage your day
Eat the FROG first…tackle the biggest project first
OHIO: Only Handle It Once
3) Prospecting

Get lost to find new places to go
4) Credibility

How often are you smiling?
Add value first
5) Closing Skills

When closing a deal ask, "It makes sense to me wouldn't you agree?" versus "What do you think?"
"Don't get caught between a dream and a job!" Delatorro advised the crowd.
Members and guests of the Waldorf, MD Local Chapter in attendance listened carefully to Delatorro's presentation and appreciated the tips and information he shared with them. All agreed they learned a lot about how to shift their attitude from negative to positive, something that will go far in helping them achieve their career goals.
"We had an awesome presentation by our guest speaker Delatorro McNeal," said Tammy. "He showed with his Five Pillars of Success how we all can have a "Yes" attitude."
Tammy encouraged members and guests to consider being a guest speaker at a future Chapter meeting. In addition to the evening's guest speaker, the September Waldorf, MD Chapter meeting had a number of other highlights. Tammy took a few moments to talk about the Chapter's 'Ms. NAPW' contestant guidelines and reviewed what the award is based on: support, meeting attendance, outreach, referral of new members, etc. Tammy also reminded everyone to sign in at every meeting to ensure accountability.
During the meeting, Tammy collected several bags of women's shoes from members and guests in response to the Chapter's on-going shoe drive for LifeStyles of Maryland Foundation, Inc., which works fervently to address the needs of the community. It is dedicated to service through service, implementing many programs and services for individuals at all levels of the economic spectrum. While the Foundation's focus has been to provide services to those who are economically disadvantaged, many of their efforts have addressed the needs of persons from all walks of life. The Foundation has worked with individuals and agencies to make known these needs and assist in finding solutions to meet these needs. The programs implemented are focused on the empowerment of individuals and families. Through this empowerment, Lifestyles of Maryland Foundation believes it can assist in creating a better quality of life for those persons in need.
"Our shoe drive is going really, really well and the shoes we collected will be donated next week to LifeStyles of Maryland Foundation, Inc.," the President said as she thanked members and guests for their donations. "The support you have shown for our initiative has been overwhelming."
Tammy also reminded members and guests about the exciting upcoming events the NAPW Waldorf, MD Local Chapter has planned, including:
"Me Time" Gathering - Saturday, October 6th: The perfect opportunity to relax and enjoy everyone's company.
Cancer Awareness Gala Planning Committee - Wednesday, October 3rd: Planning committee for upcoming Cancer Awareness Gala.
Charles County's 7th Annual Breast Cancer Awareness Walk- Saturday, October 13th: Tammy will be demonstrating Zumba Fitness. There is a $25 registration fee to walk.
Thanksgiving Food Drive: At the November Chapter meeting, members and guests will create baskets for families in need or participate in an effort to feed the homeless.
Veteran's Day Parade- Sunday, November 11th: We will march in the parade with our NAPW Banner to drive membership to the Waldorf, MD Local Chapter.
Angel Tree: This is the Chapter's upcoming initiative to donate toys to families with needs. More information will be forthcoming.
In attendance at the Waldorf, MD Local Chapter meeting in September were Tammy L.S. Wright, Carol Davis, Monique Gaskins, Tonja Brooks, Kanika Hampton Bipat, and Pamela Brown.
The next Waldorf Local Chapter meeting is to be held on Tuesday, October 16th at 6:30pm at Quality Printers located in White Plains, MD.
The National Association of Professional Women (NAPW) is the largest and most recognized network of female professionals. NAPW provides a forum where women can interact, exchange ideas, educate, network, and empower. NAPW Local Chapters allow members to maximize their experience through meetings, networking opportunities, and professional events.
For additional information regarding the NAPW Waldorf, MD Local Chapter and/or NAPW, please visit http://www.napw.com.