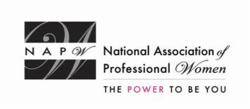 She has a real love and passion for babies and is driven to see all babies born as healthy as possible.
Garden City, NY (PRWEB) April 04, 2013
Members and guests of the NAPW Augusta, GA Local Chapter gathered on March 5th for a professional networking meeting at BathFitter in downtown Augusta.
Hosted by Showroom Manager Michelle Stewart, the meeting featured two keynote speakers, Joy Barr and Michelle Kaminer.
Both women spoke passionately to the group of professional women about their work with March of Dimes and the organization's efforts to improve the health of babies in the United States.
Sue Pellerin, NAPW Augusta Local Chapter President, kicked off the meeting by welcoming everyone to the networking event.
Members and guests were asked to introduce themselves and tell the others a little about their businesses and backgrounds so everyone could get to know one another.
Sue also read aloud the Chapter's Mission Statement and Brand Promise.
The Chapter President thanked the evening's host, BathFitter Showroom Manager Michelle Stewart.
BathFitter is a one-day bath remodeling facility where clients can take their bathrooms and turn them into the bathrooms they've always wanted in one day.
Delicious, homemade appetizers along with beverages were generously provided by the host.
Sue then introduced the first of the two keynote speakers.
"Joy Barr is the Community Director for the CSRA March of Dimes. Joy is an Augusta native, married with two great kids," said the Chapter President.
"She has a real love and passion for babies and is driven to see all babies born as healthy as possible."
Ms. Barr told the group of professional women that every year in the United States, more than half a million babies are born too soon; 19,500 of them right here in Georgia.
With their help, the nonprofit organization works to improve the health of babies and support families if something does go wrong.
Members and guests were asked to please join the March of Dimes in its 75th year of March for Babies, a walk to raise research dollars for healthy babies.
Michelle Kaminer next spoke about how she supports the March of Dimes and told the group how they, too, could raise money for the organization, as well. Michelle Kaminer is the Weight Loss Counselor at Hillbrook Family Medicine and also has a private clinical hypnotherapy office inside Herbal Remedies. She graduated from the University of South Carolina with a master's in Applied Clinical Psychology.
"An Entrepreneur at heart, Michelle has been pursuing her dreams of having her own home-based business for the last three years," said the Chapter President.
"She sells products that she is passionate about including It Works, Origami Owl, and Scentsy."
After the presenters spoke, President Sue Pellerin asked attendees to fill out information sheets for the Augusta Chapter's version of the popular Wheel of Fortune game.
"We created our Wheel of Fortune game as a way of bringing in even more professional women to our events," said Sue.
Members and guests put themselves in the center of the wheel and then all of the contacts they would like to invite to the Chapter's next event go around the wheel.
The Chapter President then sends them a personal invitation to come to the next event as a guest and potential member of the Augusta Local Chapter.
"Everyone loves this form as it will help us to not only grow our Augusta Chapter, but also gain some possible clients for each other to network with that we have not otherwise been able to contact," she said.
The Chapter President spoke to the guests in the group about how to join NAPW and all that it has to offer professional women. She also told attendees about different events coming up in the current weeks.
"Let's all get out in the community and find out what is going on so that the Augusta Local Chapter can be a part of more local activities and events," said President Sue Pellerin.
Birthdays of the month were announced, and members and guests sang to those celebrating their birthdays. A drawing was held for a $25 Visa gift card, which was won by Michelle Kaminer.
Augusta Chapter member Bridget Lamb was the lucky winner of a March of Dimes gift bag donated by Joy Barr on behalf of the organization.
Before the meeting adjourned at 8:30pm, members and guests enjoyed the rest of the refreshments and spent time getting to know one another and learning about their respective businesses.
The next Augusta Local Chapter event will be posted on the on the Chapter page in the coming weeks.
Attendees at the March networking event included: Charon Lamar, Michelle Kaminer, Rosa Williams, President Sue Pellerin, Bridget Lamb, Cora Sanders, and Joy Barr.
The National Association of Professional Women (NAPW) is the largest and most recognized network of female professionals. NAPW provides a forum where women can interact, exchange ideas, educate, network, and empower. NAPW Local Chapters allow members to maximize their experience through meetings, networking opportunities, and professional events.
For additional information regarding the NAPW Augusta, GA Local Chapter and/or NAPW, please visit http://www.napw.com.