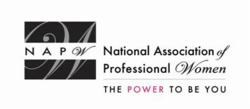 Garden City, NY (PRWEB) October 22, 2013
Ernestine Sell is chief financial officer at Energy & Environmental Services, Inc., which specializes in chemical specialties. Ms. Sell has attained the highest level of membership to the National Association of Professional Women (NAPW) as a VIP Woman of the Year and has been recognized for outstanding leadership and commitment within her profession.
Ms. Sell began her career at Energy & Environmental Services, Inc. as a receptionist. But she didn't stay in that position for too long. Her hard work, determination and drive to succeed caught the eye of her superiors and Ms. Sell steadily worked her way up the proverbial ladder. In 2008, she was promoted to chief financial officer.
In addition to providing chemical specialties to the oil and gas industries, Energy & Environmental Services also manufactures a powder coating to protect valves from corrosive materials in the oil field. Ms. Sell has expertly guided the company for the last three years as it has grown from a $1,000,000 company to a $24,000,000 company with an asset base. Among her many responsibilities, she has overseen the purchase of real estate properties and company vehicles, as well as the upgrading and improvement of the company's current location.
Prior to her joining Energy & Environmental Services, Ms. Sell worked as a real estate agent, an auto claims representative and a deputy court clerk at Oklahoma County Court House. In the early 1990s, she had the unique experience of living and working in Turkey for three years when she was secretary to the Lt. Colonel for the United States Air Force.
"It was different, not very modern. Turkey was a third-world country then," said Ms. Sell. "It was a good experience, not many people could say they lived and worked in Turkey."
The National Association of Professional Women is a dynamic business network where nearly 500,000 accomplished, professional women come together to interact, exchange ideas and empower themselves. Through the extensive network of close to 400 NAPW Local Chapters nationwide, like-minded members make use of online networking, educational tools and many other valuable privileges of NAPW membership.