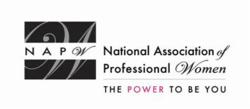 The event is scheduled for April 2013 and is designed to keep the effects of this terrible disaster 'top of mind'," said Janice. "I encourage everyone to participate to ensure the effort is a huge success."
Garden City, NY (PRWEB) January 08, 2013
Members and guests of the NAPW Forest Hills, NY Local Chapter gathered on December 20th for a professional networking meeting at Jade Eatery and Lounge, a popular Asian Fusion restaurant in Forest Hills. Attendees got together to celebrate the holiday season and to donate the toys they had collected for local children whose lives were affected by the super storm that devastated the East Coast in October.
"Members who wanted to bring some cheer to children in the area whose families are still feeling the effects of Hurricane Sandy donated a number of toys," said Forest Hills Chapter President Anjali Chugh. "We thank everyone for their generosity, particularly Board Member Janice Rimler for her efforts in obtaining a generous donation of stuffed animals and Star War books from Royal Collectibles, which is located at 96-01 Metropolitan Avenue."
Chapter Board Member Gwyneth Anderson delivered the toys to the office of Councilwoman Karen Koslowitz for distribution. Her staff indicated that the toy deliveries would be completed by FEMA or a charity specifically working with Hurricane Sandy outreach efforts.
During the December Chapter meeting, Chapter President Anjali let guests know that the Forest Hills Local Chapter Board was planning a full slate of meetings and events in 2013 that would be helpful in helping members and guests reach their professional and life goals. She invited the Committee Chairs to expand on their particular areas of responsibility.
Janice Rimler, Chair of the Chapter's Fundraising Committee, thanked everyone for their response to the toy outreach effort. She said this was the preparation for a larger fundraising effort, 'It's Not Over 'til it's Over' being planned to benefit victims of Hurricane Sandy.
"The event is scheduled for April 2013 and is designed to keep the effects of this terrible disaster 'top of mind'," said Janice. "I encourage everyone to participate to ensure the effort is a huge success."
Gwyneth Anderson, Chair of the Mentoring Committee, alerted attendees of a Chapter Survey they'll receive early in the New Year. She urged everyone to respond quickly since the Board will use the provided information to craft programs and events that address members' needs and interests. She added that originally the Mentoring and Communications Committee were linked, but it was decided to separate them. As such, Chermerdene Jordan will assume the role of Communications Chair.
Karen Booker, Chair of the Event Committee, indicated that a number of speakers are already booked for various meetings in the New Year. All are experts in their respective areas and she encouraged her listeners to attend the events and bring their colleagues. She reiterated the importance of the Survey because it allows the Board to build a pipeline of interesting topics and speakers that can be confirmed in a timely manner.
"Our goal is to attract new members and to build a strong and dynamic NAPW Local Chapter in Forest Hills," she added. "We can only do this if everyone participates."
At the conclusion of the meeting, the women gathered around the toy display for photographs. The Chapter President also expressed her thanks to Raymond Taylor, Manager of Jade Eatery and Lounge, for all he did to make the Forest Hills Chapter feel welcome, including roping off a specific area that allowed for privacy.
Members who attended the December Forest Hills Local Chapter meeting were: Anjali Chugh, Gwyneth Anderson, Janice Rimler, Karen Booker, Chermerdene Jordan, Cassandra J. Greene, Catherine Arnow, Camelia Pruteanu, Karen Gerstman, Leah Chase, Lyson Basile, Shauna Saul, and Asha Wahab.
The Chapter Minutes were prepared by Chermerdene Jordan, Chairperson, Communications and Networking Committee.
The National Association of Professional Women (NAPW) is the largest and most recognized network of female professionals. NAPW provides a forum where women can interact, exchange ideas, educate, network, and empower. NAPW Local Chapters allow members to maximize their experience through meetings, networking opportunities, and professional events.
For additional information regarding the NAPW Forest Hills, NY Local Chapter and/or NAPW, please visit http://www.napw.com.
Follow NAPW on Facebook and Twitter.
###