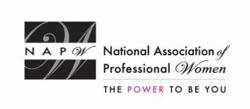 The response from the community was incredible and the Forest Hills Local Chapter was able to raise $1200 for this very worthy cause.
Garden City, NY (PRWEB) June 04, 2013
Members and guests of the NAPW Forest Hills, NY Local Chapter gathered on April 18th for a professional networking meeting and fundraising event at Biu Bella, an Italian restaurant located in the heart of Forest Hills.
The group of professional women organized the event, which was open to Chapter members and their guests, as well as members of the community.
Through ticket sales and raffle drawings, the Chapter donated $1200 to Habitat for Humanity to aid in their efforts to help local residents who were affected by Hurricane Sandy.
During the evening, attendees feasted on delicious food and fine wine and enjoyed entertainment by Kurt Borst and Mirian Conti.
"April 18th was an unforgettable evening in the history of the Forest Hills Local Chapter, when members hosted a fundraiser for rehabilitating Sandy victims," said Forest Hills Chapter President Anjali Chugh.
"Chapter members, especially Chapter Board Members, worked hard for more than two months to make this event such a success. The response from the community was incredible and the Forest Hills Local Chapter was able to raise $1200 for this very worthy cause."
The event was sponsored by Chinasa Okafor, President, NASA Accounting Services; Fradel Barber, SMD World Financial Group; Ellen Suazo, Owner, Mindshifting International; Herman Singh, Owner, Omni Mortgage Corp and Mercedes Cano, Attorney at Law offices of Mercedes S. Cano.
The check-in process started at 6:00pm and raffle tickets were handed to attendees at the door during registration.
"Within the first half hour, the venue was packed with 45 people who busied themselves networking over a glass of wine," said President Chugh.
Members and guests were entertained by the soothing voice and melodious music of Kurt Borst, a Singer, Guitarist and Songwriter from New York. Chapter member and Chair Social Media Karen Gerstman, together with her friend Doreen Lynn Saunders, volunteered to help at the wine table.
At the start of the evening, Anjali Chugh welcomed attendees and gave a brief introduction about the organization.
The purpose of the fundraiser and the 'cause' for which the Forest Hills Chapter had worked so hard. She thanked everyone for the donations they had made and the support they had offered to the Chapter, both in cash and kind.
Anjali also thanked the sponsors and raffle prize providers who had been largely responsible for making the event a successful one.
Soon after the welcome speech, delicious Italian cuisine was served to the guests.
Ellen Suazo, Owner of Mindshifting International and one of the cosponsors of the event, addressed the crowd and gave a brief promotional speech about her company and her professional expertise.
The audience applauded her when they came to know that she had authored multiple books. One of her books was entered in the raffle prize list.
In the last hour of the event, Anjali Chugh introduced Mirian Conti, a Concert Pianist from Juilliard.
"Ms. Conti played piano for the guests and her enthralling tango music turned out to be the highlight of the evening. Her performance was thoroughly enjoyed and appreciated," said Chapter President Chugh.
Toward the end of an exciting and riveting evening, attendees immensely enjoyed the gripping moments of the raffle segment facilitated by President Anjali Chugh, Dana Linton, Chapter Chair Media Relations and Samantha Pokorny, Manager Local Chapter Division at National Headquarters.
Raffle prizes were sponsored by several members and non-members, as well. Fourteen attendees won raffle prizes that included seven retail store gift cards, valued cumulatively at $175; three Artistry cosmetic gift bags, worth $50; one dietary supplement, worth $90; two inspirational books, valued at $40; and one designer wear gift voucher, worth $100.
"Some of the most captivating and entrancing moments of the evening were captured on camera by Kethonia Balu, who excels in photography skills," said President Anjali Chugh. "Ms. Balu was generous enough to volunteer her time for making the event a great success."
At the conclusion of the event, the Chapter President thanked everyone, including the Chapter Board members, for attending and contributing to the success of the event.
The last announcement that was made by her at the event was regarding the amount of money raised for the cause. She told the crowd that the total funds raised were in the amount of $1200 and Habitat for Humanity was declared to be the recipient of the funds collected.
Raffles for the event were sponsored by: Ellen Suazo, Owner, Mindshifting International; Jane Lang Pathi & Sara Rayavarapu, Independent Distributors, Artistry skincare products; Chermerdene Jordan, Reliv Distributor; Cindy Ulrich, CABi Designer Wear and Anjali Chugh, retail store gift cards including GAP, Nike, Home Depot, Old Navy, Bath & Body Works, Banana Republic and Victoria's Secret.
People who attended: Samantha Pokorny, Mirian Conti, Kurt Borst, Camelia Pruteanu, Dana Linton, Karen Gerstman, Doreen Saunders, Jaye Corvino, Asha Wahab, Lyson Basile, Ellen Suazo, Donatellah Horvath, Diana Scott, Angelique Brown, Cassandra Greene, Alexander Alvertis, Kethonia Balu, Ebony Thomas, Daniela Barbu, Emil Barbu, Rene Brathwaite, Lucia Carciu, Galina Ionescu, Sophie Monereau, Dorotea Negoescu, Simona Nicu, Vasile Nicu, Alex popa, Ribiana Popa, Calin Pruteanu, Sara Rayavarapu, Marie Jose Santelli, Theresa Bookman, Nichol Calderon, Ambrose Calderon, Florence Robinson, Jane Lang Pathi, Jason Ng. Chozi McKenzi, Leah Chase, Yoko, Juliana DeSouza, Margaret Michel and Anjali Chugh.
The National Association of Professional Women (NAPW) is the largest and most recognized network of female professionals. NAPW provides a forum where women can interact, exchange ideas, educate, network, and empower. NAPW Local Chapters allow members to maximize their experience through meetings, networking opportunities, and professional events.
For additional information regarding the NAPW Forest Hills, NY Local Chapter and/or NAPW, please visit http://www.napw.com.