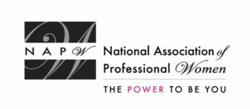 It was the perfect way to gather, grow, and connect. The meeting was a huge success!
Garden City, NY (PRWEB) February 05, 2013
Members and guests of the NAPW Gardena, CA Local Chapter gathered on January 27th for a professional networking meeting at the Huntley Hotel/Penthouse Restaurant. During the Meet and Greet Mixer, the group of professional women networked and discussed ways they could grow the Chapter.
"Members and guests socialized, enjoyed delicious appetizers, and had the opportunity to network," said NAPW Gardena Local Chapter President Laura Manyweather. "It was the perfect way to gather, grow, and connect. The meeting was a huge success!"
The Chapter President kicked off the event by warmly welcoming members and guests. She invited attendees to introduce themselves, talk about their businesses, and share what they would like to get out of Chapter meetings.
After introductions, Laura led the group in a discussion about plans for the Chapter in the upcoming year. It was agreed that although the Chapter does not currently have a vision, the group will work together to create one. The Chapter President gave each member a copy of the Chapter Standards and it was decided that the Standards will be discussed and voted on at the next meeting. Members also agreed that Chapter meetings will be held on the last Thursday of each month.
At the conclusion of the Meet and Greet Mixer, the Chapter President reminded everyone of the next two Chapter meetings. They will be held on February 28th and March 28th at The Paradise Restaurant in Gardena, from 5:30 to 7:00pm. Dr. Nicole Johnson, Business Owner/Education Coach at ABC Coach, will be the guest speaker at the February Chapter event.
Attendees at the January meeting were: Esther Dailey- Green Hill- Family Therapist; Marlene Granderson - Real Estate Investment Specialist (host nonprofit functions in her 'Hollywood Hills' home); Ardena Brooks – Graphic Art & Drafting Design Business; Michelle Zetina- Event Planner; Tanya Walters - Bus Company, Head Driver for 28-day college tour for students; Elaine Clark - Predestined Empowerment, Life Coach, MFT (Marriage & Family Therapist); Arlana Brooks - Business Consultant, Civil Engineer, Bake/Sale cookies; Pam Thompson - "Popcorn Lady," Degree in Fashion Design, Teaches Abduction Avoidance; Dr. Nicole Johnson – Education Coach, ABC Coach, Business Owner; Kira Tillery - Student, Aspiring Entrepreneur; and Lea Robinson - Student, Aspiring Entrepreneur.
The National Association of Professional Women (NAPW) is the largest and most recognized network of female professionals. NAPW provides a forum where women can interact, exchange ideas, educate, network, and empower. NAPW Local Chapters allow members to maximize their experience through meetings, networking opportunities, and professional events.
For additional information regarding the NAPW Gardena, CA Local Chapter and/or NAPW, please visit http://www.napw.com.
Follow NAPW on Facebook and Twitter.
###