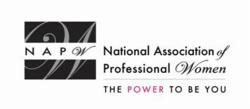 "The accomplishments I am most proud of include training and graduating 300 genetic counselors, implementing the Summer Camp program, and starting the organization GenetAssist."
Garden City, NY (PRWEB) October 22, 2013
NAPW honors Caroline Lieber as a 2013/2014 Professional Woman of the Year for leadership in human genetics with this prestigious distinction. As the largest, most-recognized organization of women in the country, spanning virtually every industry and profession, the National Association of Professional women is a powerfully vibrant networking community with nearly 500,000 members and over 400 Local Chapters.
"I listened to a lecture during my sophomore year in college, 1973, and knew that genetic counseling was what I wanted to do," says Ms. Lieber. Once she made her decision to follow her passion, Ms. Lieber transferred schools so she could pursue her chosen career. After graduating from the University of California, Davis, Ms. Lieber attended graduate school at Sarah Lawrence College, where she obtained a master's degree in human genetics.
For the first 18 years of her career in genetics, Ms. Lieber worked as a hospital-based clinician. There, she honed her skill set that she says includes "a deep understanding of human genetics, an ability to translate the information to a variety of audiences and an understanding of the implications of the information for people and their families."
Ms. Lieber eventually accepted a position at Sarah Lawrence College, which is home to the nation's first and largest program in human genetics, as director of the Joan H. Marks Graduate Training Program in Human Genetics. Ms. Lieber spent 15 years at the world-renowned program educating students in the career she so loves. "The accomplishments I am most proud of include training and graduating 300 genetic counselors, implementing the Summer Camp program, and starting the organization GenetAssist," she says. Ms. Lieber recently returned to California for personal reasons.
About NAPW: NAPW provides an exclusive, highly advanced networking forum to successful women executives, professionals and entrepreneurs where they can aspire, connect, learn and achieve. Through innovative resources, unique tools and progressive benefits, professional women interact, exchange ideas, advance their knowledge and empower each other.