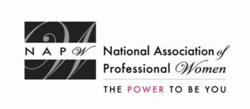 It's so important for professionals to protect themselves as well as their businesses...In order to have a strong, secure business, you must be prepared for anything!
Garden City, NY (PRWEB) June 06, 2013
Members and guests of the NAPW Havre De Grace, MD Local Chapter gathered in May for a professional networking meeting at Bulle Rock-the Golf Restaurant at 320 Blenheim Lane in Havre de Grace.
The group of professional women got expert tips about protecting themselves from identity theft, as well as advice on legal issues and growing their businesses from Westchester County, NY Chapter President Crystal M. Cutler, MS LIS, MS Ed., Independent Associate, Small Business, CDLP & Group Benefits Specialist LegalShield, Inc.
Havre De Grace Chapter President Millie L. McGhee-Morris opened the meeting with a welcome, and briefly spoke about the meeting agenda and upcoming opportunities for inviting new members to join the organization.
The Chapter President also reviewed with members how to check events published on the website.
All attendees were then asked to introduce themselves and exchange business cards.
"The restaurant offered lunch or dinner to all our ladies, which was a great way to start our May networking event," said President Millie L. McGhee-Morris. "We also had a professional photographer from Heppner Imaging who took wonderful photos during the meeting."
After giving a recap of how the organization is all about encouraging and inspiring women to network in their communities, the President introduced the speaker for the evening, Westchester County Chapter President Crystal M. Cutler.
"It's so important for professionals to protect themselves as well as their businesses," said President Millie. "In order to have a strong, secure business, you must be prepared for anything!"
"What we've learned at our Annual Networking Conference and other places is that as women, it's our time to lead, succeed and change our world," said President Cutler as she thanked members and guests for attending.
The Westchester County President went on to say that today, there are more people living in the U.S. who are over the age of 65 than under it. That means the old boys in the network have just gotten too old and too few in number to boss the rest of us, she said.
"The young among us are too inexperienced so we, as modern-day women, wives, mothers, professionals and small business owners have to step up to fill the roles, make the deals, start the companies, employ ourselves and others, train the next generation, network, be the decision makers and make the changes we want to see in our world," said President Cutler.
She acknowledged that this is a tall order but told the group she is confident "we could do it."
We are the first generation in the history of mankind to have access to so much information, she said. This is the information age, the age of the entrepreneur, the age to take action – solve our own problems and siege our opportunities, the President told members and guests.
"All that we need for success in this age is at our fingertips; online and in the networks we build. NAPW too, becomes a resource for this age; a network, of and for empowering women, to connect with each other across close to 400 Chapters and nearly 471,000 sister-Chapter members nationwide! That's a lot of women! What can so many women accomplish together? Anything!" said Westchester County President Crystal Cutler.
The Chapter President went on to say that the tall order then becomes less tall and far more manageable. We need only to surround ourselves with the information, network and resources we need not just to succeed but to change our world.
"Matters in our world are clamoring for our attention. That's why I offer LegalShield legal insurance services. I'm an Information Services Professional, a Librarian and Adjunct Faculty at a small private college in my area," President Cutler told the group. "LegalShield is the ultimate information service; it's my business and my giveback to the community at large. What I do is empower people; to protect themselves, their identities, grow their small businesses, solve their problems, siege their opportunities, worry less and live more."
For less than $1.00 a day, the Westchester County President said, each LegalShield Member gets 24/7 access to a network of provider law firms across the U.S. and four provinces in Canada to phone-in and get advice on any trivial or traumatic matter, including to create a will, get protection in the event of a traffic matter, IRS audit, identity theft, civil suit and more.
Havre de Grace President Millie McGhee-Morris shared the ways in which her new LegalShield membership and its membership card have already empowered her to solve some of her problems.
"Every woman in business needs a LegalShield Plan," said President McGhee-Morris.
President Crystal Cutler continued with examples of powerful actions taken by LegalShield members adding that, "With your new LegalShield membership you can sit at the bargaining table and say, let me consult with my attorneys and get back to you or you'll be hearing from my attorneys and say to law enforcement, if you're going to stop, arrest, detain or question me, you must first allow me to contact my attorneys."
She explained that included in each LegalShield Plan are document and contract reviews by the attorneys who will write letters and make phone calls on your behalf.
She said that members and their families will be issued a membership card with an I.D. number and phone number to call in emergencies, after hours, on weekends and during holidays.
"This is real power! What would it cost to have an attorney performing these services for you?" asked the Westchester County Chapter President.
Ms. Cutler said that Legalshiled's plans for small businesses actually partner its legal consultations with expert business consultations, its gosmallbiz.com resource website of tools, industry information, incorporation and business forms, your own five-page website and more.
Visit any time and use the company's free content, she told attendees. Her contact information is as follows: (914) 374-4165; email: crystalcutler (at) legalshieldassociate (dot) com; full website: crystalcutler.legalshieldassociate.com
"Be empowered today, to protect your family and identities, to grow your businesses or if you don't have a business yet, take one of my DVDs and be empowered (a third way) to start your own LegalShield business, said Westchester County President Crystal Cutler. "We offer a competitive compensation package with BMW allowance and annual company vacation. Make money while making a difference in the lives of others. It all starts with the purchase of a plan. Purchase today; you'll get your own LegalShield membership card and access to contact your new network of provider law firms to start them working with you without delay."
President Cutler concluded her presentation by asking everyone to make sure they gave her their contact information. She said she would contact them this week and just for attending today's event, she would arrange for them to receive a bit of free advertising via a small business-to-small business listing in the GoSmallBiz.com e-directory, free for one year.
Before closing the meeting, Havre de Grace Chapter President reminded members and guests about an upcoming dual-Chapter event with the Westchester County, NY Chapter in June 2013, which will include guest speaker Vince Reed, CEO of netdivvy.com who will present "Social Media," a webinar.
The next Havre de Grace Chapter meeting is June 30th at Bulle Rock - The Golf Course Restaurant, 320 Blenheim Lane in Havre de Grace, from 3:00 to 5:00pm. Guests are welcome. The topic of the meeting will be "Welcoming New Members & Networking."
Members attending the May meeting: Deborah Michocki; Manager at Holman Contracting for General Electric & Independent Consultant for Micheand and Chapter President, Ms. Millie L. McGhee-Morris.
Guests (future members) that attended the meeting: Tyara Marlette Ricketts-Reed, Havre De Grace, MD; Danielle Whitley; Sabrina Whitley, Alexis Lynk, Jenea Williams, and Sister Hardy (and the Writer's Group) Sylvia Rollins, Edgewood, MD; Thomasine Shuler, Aberdeen, MD and Melody Whitley of Aberdeen, MD.
The National Association of Professional Women (NAPW) provides a forum where women can interact, exchange ideas, educate, network and empower. NAPW Local Chapters allow members to maximize their experience through meetings, networking opportunities, and professional events.
For additional information regarding the NAPW Havre De Grace Local Chapter and/or NAPW, please visit http://www.napw.com.