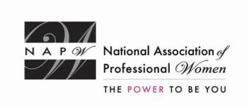 The group decided that each member will bring a guest to our Chapter meetings so that by the end of the year, there will be an even stronger Hendersonville Local Chapter,
Garden City, NY (PRWEB) May 01, 2013
Members and guests of the NAPW Hendersonville, TN Local Chapter gathered on April 17th for a professional networking meeting.
The group of professional women enjoyed an evening of networking, getting to know one another better, and discussing upcoming plans including the support of three charitable organizations: Habitat for Humanity, Magdalene House, and Dress for Success.
The Chapter also hosted guest speaker Rhonda Talley, a Mary Kay Independent Beauty Consultant who gave members and guests expert tips about skincare.
Chapter President Valerie Priester kicked off the meeting by welcoming members and guests.
She invited each attendee to introduce herself and tell the others about her business and/or her role in the corporate arena.
"We learned interesting and valuable information about our members and guests and all the women enjoyed learning more about each other," said Valerie.
The President then led a discussion about the nominees for the charities the Chapter will support.
Valerie announced that she had met a Habitat for Humanity representative. She will pass along her contact information to one of the Chapter members so she can reach out to this representative and discuss the Chapter's desire to help. One of the members will also contact Magdalene House, which is a woman's residential recovery program.
"We would like to have the Reverend Becca Stevens, an Episcopalian pastor who founded Magdalene House, as a guest speaker," said the Chapter President.
"We will also continue our efforts to investigate church outreach programs."
Valerie also gave an update on the Chapter's efforts to connect with Dress for Success. This organization has just received approval to set up in Nashville. They are putting key positions in place and hoping to have their "closet" open in approximately six months.
The Chapter President encouraged members to continue to think about volunteering to fill a key number of Chapter Board positions that are open: Social Media Director, Secretary, Charities Director, and Event Director.
Each member was asked to consider any other positions that may be required and invite any friends or colleagues they may know to fill these positions and become a member.
Dates for the next three Hendersonville Chapter meetings were set and the group of professional women agreed to continue meeting at Mimi's Café. The location works well for everyone and the food is excellent.
Valerie announced that since the Fashion Consultant who was planning to speak was unable to attend the April meeting, the Chapter would extend the invitation again for next month. The women were excited about the opportunity to hear about the latest fashions. If she is unable to make it next month, Valerie will present to the group on topics of time management and goal setting.
"The group decided that each member will bring a guest to our Chapter meetings so that by the end of the year, there will be an even stronger Hendersonville Local Chapter," said the President.
The evening's guest speaker then took the floor. Rhonda Talley educated the group of professional women about the latest in skin care products from Mary Kay. Valerie received a facial to try out the new line.
Members and guests truly enjoyed learning about anti-age defying products and concluded the meeting with more networking.
"Once we were all fully informed about how to take care of our skin we enjoyed getting to know our guests and discussing the benefits of becoming a member," said Valerie.
The National Association of Professional Women (NAPW) is the largest and most recognized network of female professionals. NAPW provides a forum where women can interact, exchange ideas, educate, network, and empower. NAPW Local Chapters allow members to maximize their experience through meetings, networking opportunities, and professional events.
For additional information regarding the NAPW Hendersonville, TN Local Chapter and/or NAPW, please visit http://www.napw.com.
Follow NAPW on Facebook and Twitter.
###