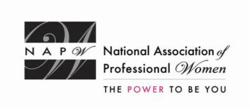 Furthering your financial freedom was the focus for this evening...Carol shared some excellent ways we could cut wasteful spending to free up more money to do the things we would all like to do.
Garden City, NY (PRWEB) April 16, 2013
Members and guests of the NAPW Indianapolis, IN Local Chapter gathered on March 4th for a professional networking meeting at Abuelo's Mexican Food Embassy at 5910 W. 86th Street in Indianapolis.
The group of professional women networked and learned how to achieve financial freedom with painless, cost-cutting tips from Chapter member Carol Coots, a Financial Expert who authored the book Practical Cost Reduction.
"Furthering your financial freedom was the focus for this evening," said Indianapolis Chapter President Lynn A. Moore.
"Carol shared some excellent ways we could cut wasteful spending to free up more money to do the things we would all like to do."
The Chapter President welcomed members and guests to the meeting and invited the women to introduce themselves and tell the group a little about what they do.
After a lively networking session, the Chapter President invited the guest speaker to take the floor.
The guest speaker began her presentation by giving the audience simple but practical money-saving tips.
She told the group the cuts do not have to adversely have a major effect on their lives but instead, will free up their money so they could have more relaxation and fun.
Following is a summary of her presentation: Be mindful of your utilities and try lowering the a/c or heat.
When it comes to driving, avoid traffic jams; detour, don't idle; visit the site bankrate; be cautious about the gas you use; proper car maintenance is important; use super unleaded gas only if necessary; do your homework before purchasing a hybrid automobile.
Food shopping can be a great way to cut corners. Look for deals on days of week, check coupons, free kids' meals if dining out to eat; be mindful of grocery store tricks such as putting higher-priced items at eye level and at end caps; stores like Walgreens allow its customers to use both store coupons and manufacturer coupons for each item; ordering online can save you money; if concerned about security, check out security sites or used prepaid credit cards.
Always check errors on charges. Be sure to check over all receipts, make sure coupons were honored; check over medical bills; turn to the U.S. Attorney General if you need help.
If you have a mortgage, look into your mortgage insurance. If you have paid 78% of the original appraised value of your home you can write to have the mortgage insurance removed from your monthly amounts. Do so before June 2013; if you have an FHA loan, it will stay on the full life of the loan, per Barb Bade who attended meeting.
Before traveling, look for deals in advance; check online for coupons for restaurant deals, hotel deals, and amusement park deals; if staying at a hotel, check online at their website for deals, call for deals on the phone, ask a travel agent, or visit sites.
After the guest speaker concluded her very helpful and informative presentation, the Chapter President thanked her and then made announcements about a number of upcoming Chapter events:
"Where are we showing up? Everywhere!" said Lynn.
"Indianapolis Chapter members have been invited to attend a free premier at AMC Theaters at Castleton Square Mall!"
The advance screening of the film Olympus Has Fallen, a government/terrorist thriller starring Gerard Butler, Morgan Freeman, and many others, will be held on Thursday, March 21st at 7:00pm at AMC Castleton Square.
The Indianapolis Chapter's next meeting will be held on April 1st at 6:00pm at George's Neighborhood Grill, located at 6935 Lake Plaza Drive in Indianapolis.
The theme of the meeting is "The Ins and Outs of Short Sales" and it will be facilitated by Indy member Barb Bade.
Chapter members are encouraged to bring a friend and enjoy dinner from the menu. Please RSVP to Lynn Moore by March 28th.
The Chapter President reminded members to hurry and register for the 2013 National Networking Conference on April 26th in New York City. Visit the conference website for more details.
The Chapter will also be participating in Dress for Success Indianapolis' Send One Suit Week. The campaign runs from April 16th through April 20th.
"While you are cleaning your closet and getting ready for spring, please donate one suit that could be a lifesaver for another woman in the Indianapolis area," the Chapter President told the group of professional women.
Dress for Success Indianapolis is calling on women in the community to pass on their success by donating gently used suits.
The organization is sending out an S.O.S. Send One Suit to donate suits and blouses and make a financial contribution during the annual send one suit campaign. As an added incentive, Classic Cleaners has a special offer for anyone who gives a suit, blouse, or financial donation at a registered private drive.
Every donor will receive a coupon for $10 off a dry cleaning order of $20 or more. The coupon is redeemable at all Classic Cleaners retail outlets or for home pick-up and delivery service.
Each year Dress for Success Indianapolis issues a send one suit to all Indianapolis residents to donate one new or nearly new business suit and blouse and give a financial donation to help a local woman enter the workforce.
By sharing a suit and financial donation during S.O.S week, the community gives a disadvantaged woman the confidence and power she needs on her journey to self-sufficiency.
Donations make it possible for more clients to say things like, "I felt like the suit I chose was once worn by a very successful woman who had just passed on a bit of her success to me." The Indianapolis Chapter is encouraging its members to participate in the campaign by offering a unique incentive.
"Each of our suits has a story to tell and we want to hear yours! Before you donate that suit, please take a photo of yourself; either holding your suit or wearing it; and share a brief paragraph telling the success your suit has brought you," announced the Chapter President.
"It's an excellent way to network with other members, share more about your profession, and help out disadvantaged women."
The Chapter will feature one Indy Chapter member in each of its newsletters this year and tell that member's suit story. Please email your photo to Lynn.
Upcoming Chapter meeting dates are: May 6th, June 3rd, July 1st, August 5th, September 9th, October 14th, November 4th, and Tuesday, December 3rd. All dates are subject to change.
If any member wants to present a topic or has a favorite topic and date, please let Lynn know.
The Chapter is starting to schedule locations, speakers, etc.
"Choose a date and/or topic and I will work with you to make the meeting a success!" Lynn promised.
Topics and Ideas for 2013: Girls' Night Out Networking, Soup's On Event; Cheese with the "Wine Guy", Raise Your Credit Score; How to Get Out of Debt and Get More Out of Life Fearless Financials class; Professional Women Group Dinner Expo; Participate in a Community Event; Race for the Cure team, and Habitat for Humanity.
The following members and guests were attendees at the March meeting: Jaye Miller, Tammie Fish, Belinda Bentley, Char Johnson, Barb Bade, Carol Coots, Erin Murray, Willadean Duncan, and Marcia Potter.
The National Association of Professional Women (NAPW) is the largest and most recognized network of female professionals. NAPW provides a forum where women can interact, exchange ideas, educate, network, and empower. NAPW Local Chapters allow members to maximize their experience through meetings, networking opportunities, and professional events.
For additional information regarding the NAPW Indianapolis, IN Local Chapter and/or NAPW, please visit http://www.napw.com.