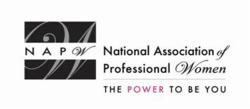 Joan King's presentations are conversational and grounded in science
Garden City, NY (PRWEB) August 06, 2013
Joan C. King, Ph.D., is the Principal and Founder of Beyond Success LLC, a consulting services company. Ms. King has attained the highest level of membership to the National Association of Professional Women as a VIP Woman of the Year and has been recognized for outstanding leadership and commitment within her profession.
Ms. King has been speaking to leading organizations for the past two decades. She is a neuroscientist and professor emeritus at Tufts University School of Medicine (1979-1999) after serving as department chair (1992-1997). Prior to that, Ms. King was a Dominican sister in her native New Orleans for 11 years. Since 1998, her work has been all about engaging people's greatness and having them write a new personal story for their lives.
Through numerous examples, personal stories, and scientific references, the Create Your New Story series, which is Ms. King's brainchild, shows people how to interpret the truths that the human body teaches and live a truly fulfilling life. Ms. King helps people to explore their inner landscape, identify their values and be able to retire the old story of their life and write a new one. The series will continue from September 5th with another two events scheduled for early November. Through this series, she will be leading participants through six themes from her latest book, A Life on Purpose: Wisdom at Work.
"Joan King's presentations are conversational and grounded in science," says Ann Clarke, President and CEO, Colorado Women of Influence, LLC. "They demonstrate how every person has distinct knowledge, as if encoded in the cells of their body, waiting to be discovered."
The National Association of Professional Women (NAPW) is a dynamic business network where nearly 500,000 accomplished, professional women come together to interact, exchange ideas and empower themselves. Through the extensive network of close to 400 NAPW Local Chapters nationwide, like-minded members make use of online networking, educational tools and many other valuable privileges of NAPW membership.