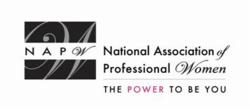 The floor then opened for members and guests to introduce their events, which included a fundraising dinner for Emily Kretzer, a Premier Designs Jewelry Party, a Happy Hour & Hypnosis event, a Women's Professional Series...
Garden City, NY (PRWEB) April 02, 2013
Members and guests of the NAPW Norfolk, VA Local Chapter gathered on March 21st for a professional networking meeting at the Lone Star Steakhouse.
The group of professional women heard from Norfolk Chapter Treasurer Amy Kretzer, Owner of Kretzer Tax Services, who shared her secrets for keeping a business financially sound.
Also speaking at the event were Nick Etter, who inspired the group with her motivational presentation, and Sylvia Lewis, who spoke about her business, Keller Williams Real Estate.
Proceeds from the Chapter's recent fundraiser were presented to a representative from Protecting the Children Foundation, and a special donation was made to the Treasure in honor of her daughter, Emily Kretzer.
The meeting room was filled to capacity when 35 members and guests turned out to network, connect with one another, and listen to the informative presentations delivered by the three guest speakers.
NAPW Norfolk Local Chapter President Ivory-Morgan Burton opened the meeting by introducing the Leadership Team of Amy Kretzer, Chapter Treasurer, Dani Feret, Chapter Secretary, and Cynthia Gossman, Vice-President, and inviting each of them to speak about themselves and their respective businesses.
After next inviting each member and guest to introduce themselves and share information about their company with the group, the Chapter President introduced the three guest speakers and asked them to begin their presentations.
"Sylvia Lewis from Keller Williams Real Estate spoke about her business for the Member Presentation portion of the meeting," said Ivory-Morgan.
"Sylvia shared updates of the real estate market and explained her skill set to the group."
Nicki Etter of Mary Kay offered great encouragement as the Motivational Speaker of the evening.
Nicki shared many inspirational quotes with the group, such as: "You'll only be as successful as the most significant person in your life believes you will be" and "Discipline only weighs ounces, while regret weights tons."
"Our Chapter Treasurer, Amy Kretzer of Kretzer Tax Services, was the Educational Speaker of the evening," said the Chapter President.
Amy Kretzer shared with the group ideas for keeping their businesses financially stable. These were ideas she has suggested to her clients and has applied to her own business. Amy spoke of creating an operating budget and visiting it often. Amy also said it's important to determine operating expenses and not to forget the additional taxes that come along with having an employee.
Her recommendation was to save about 15% over their wages to cover the employer taxes. She also suggested putting the owner on payroll, as well, to keep personal expenditures separate from the business and to make their personal cash flow even. Amy also mentioned tracking all the different lines of a business to make sure they are all profitable.
"Dinner was served during Amy's presentation and the group of professional women enjoyed mini cupcakes to celebrate January, February, and March birthdays," said the Chapter President.
"The cupcakes were made by member Chef Melissa Pearson who is the Owner of Gourmet Bakery Shoppe."
It was announced by President Ivory Morgan-Burton that the Chapter will celebrate members' birthdays every three months. The next celebration for birthdays will be at the June networking meeting.
The Chapter President, teaming up with Vice-President Cynthia Gossman, presented the proceeds from the Norfolk Local Chapter's Professional Headshot Day Fundraiser to a representative from the Protecting the Children Foundation.
The nonprofit organization helps children who are sexual abuse victims with counseling and also provides training to community groups.
A touching moment during the meeting occurred when the entire group of professional women presented Chapter Treasurer Amy Kretzer with a donation for her daughter.
"Her daughter, Emily Kretzer, is three years old and suffers from Beale's Syndrome. The money was collected by the members in secret and given to Amy, to help her cover the cost of her daughter's casts, including the cost of the many trips it takes to get the specialized casts," said the Chapter President.
Before the meeting adjourned, a number of announcements were made. The Chapter President reminded members to register to attend the NAPW National Networking Conference on April 26th in New York City. She also reminded attendees of next month's meeting date, time, and location. The guest speaker will be member Nikki Curry.
"The floor then opened for members and guests to introduce their events, which included a fundraising dinner for Emily Kretzer, a Premier Designs Jewelry Party, a Happy Hour & Hypnosis event, a Women's Professional Series with the local Chamber of Commerce, and a Wine, Women & Art Women's Networking event," said the President.
Professional photographers/husband and wife team Michael and Carina Bethea of Michael and Carina Photography were on hand taking photographs during the entire meeting. A group photo was taken of members and guests at the meeting with the NAPW large banner.
After the photo was taken, the group of professional women enjoyed more networking and fellowship with one another.
Upcoming Norfolk Local Chapter meeting dates are April 18th, May 16th, June 20th, and July 18th.
The National Association of Professional Women (NAPW) is the largest and most recognized network of female professionals. NAPW provides a forum where women can interact, exchange ideas, educate, network, and empower. NAPW Local Chapters allow members to maximize their experience through meetings, networking opportunities, and professional events.
For additional information regarding the NAPW Norfolk, VA Local Chapter and/or NAPW, please visit http://www.napw.com.
Follow NAPW on Facebook and Twitter.
###