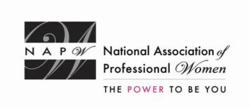 She generously donated them to be used toward the purchase of Christmas gifts for these families...I'm very thankful that we could be of help to these two needy families to bring them some Christmas joy.
Garden City, NY (PRWEB) January 10, 2013
Members and guests of the NAPW Ocala, FL Local Chapter gathered on December 18th for a professional networking luncheon at Mimi's Café. During the event, the group of professional women overwhelmingly agreed to adopt two local families in need and collected donations to help make the families' holidays a little brighter this year. NAPW Ocala, FL Chapter member Dr. Barbara Brooks not only researched the families to be adopted, but generously donated two $50 gift certificates she won at the meeting to the worthy cause.
NAPW Ocala Chapter President Lisa Wyatt welcomed members and guests to the December networking event, which boasted the group's biggest turnout yet.
"Each woman who attended our luncheon exclaimed that the meeting was very invigorating and agreed it was the perfect place to meet and network with other professional women," said the Chapter President.
Lisa extended an invitation to all of the guests present at the meeting to consider joining the Ocala Local Chapter and spoke excitedly about how Chapter membership is growing.
"Every member and guest is welcome to bring friends and colleagues to each and every NAPW luncheon as we are moving forward at a great pace establishing the NAPW Ocala Local Chapter. So please join us!" she said.
Chapter member Dr. Barbara Brooks took the floor and brought to the group's attention the names of two families in the area whose holidays would be bleak without the help of the Ocala Chapter. She told the families' stories to members and guests. When she suggested the Chapter 'adopt' them both for the holiday season, all in attendance unanimously agreed to do what they could. Barbara, in particular, was extremely generous.
"We gave out two $50 gift certificates as door prizes, which were won by Barbara Brooks. She generously donated them to be used toward the purchase of Christmas gifts for these families," said Lisa. "This is the mantra of our members! I'm very thankful that we could be of help to these two needy families to bring them some Christmas joy."
Although, Jane Moerlie, who was scheduled to speak at the December meeting, was unable to attend due to a family emergency, Barbara stepped in and spoke briefly about the Marion County Kidney Foundation's 4th Annual Kicking Kidney Disease 5K Run/Walk that will be held in Ocala this March.
"We hope to organize the NAPW Ocala Chapter's participation at this year's event. We are looking forward to a little more input from Jane at the January 22nd Ocala Chapter meeting about how we can support this cause," said Lisa.
During the Chapter meeting, each member and guest also had the opportunity to introduce themselves and gave a brief presentation as to what they do in the business world and what they hope to gain from NAPW experiences.
"Everyone overwhelmingly said that they saw their involvement with NAPW as an excellent opportunity to network and socialize with other professional women, and a great way to reach out to the community as a group of professional women," said Lisa.
The Chapter President announced that at the upcoming meeting in January, guest speaker and potential new member Tonya Morris will give a presentation she believes all members will benefit from: The 5 W's of Social Media. The Chapter President told the group she is working on getting the NAPW Ocala Chapter Facebook Page up and running before the January meeting, so once Tonya shares her information with the group, all will be able to benefit from the Chapter's newest social media tool.
As the NAPW Ocala Chapter continues to grow, President Lisa said she would love to establish some positions to be filled to share in the success of the Chapter. Volunteers are asked to step forward to fill the following positions:
Membership Chair: Duties to include keeping track of the membership roster; reaching out to current members and guests to participate in NAPW Ocala Chapter luncheons and activities; giving an accurate count of women who will be attending each meeting to the President so that the reservation we make will have appropriate place settings for us when we meet; and organizing fun events for us to expand our efforts to foster professional and personal success.
Media Chair: Duties to include monitoring the NAPW Ocala Local Chapter Facebook Page; introducing new ways to reach out to members and potential members, guests, and others to enrich professional and personal lives; and posting in local newspapers and posts Chapter meeting dates and venues.
Secretary: Duties to include taking notes at monthly meetings and preparing the meeting minutes to give to the NAPW Ocala Chapter President so they can be posted on the NAPW website.
Members and guests had some rather inspiring suggestions for upcoming meetings including showing flexibility with rotating monthly meetings from a luncheon to an evening venue, at perhaps different locations throughout Ocala.
"I welcome each and every suggestion, as I am here to serve members, and fully intend to grow this NAPW Ocala Chapter into a viable force where women can meet in a trusted place to connect, learn, grow, and inspire, and to make a difference in our local community," the Chapter President told attendees.
The meeting adjourned at 1:40pm with the announcement that the next Ocala Chapter meeting is scheduled for January 22nd at noon and will once again be held at Mimi's Café. The President thanked everyone for coming and encouraged all members to attend the next Chapter meeting.
"We had a very exciting meeting. All of the women represented a different career field and explained their worthy endeavors that have made them the success they are today," said the President.
Attendees at the December Ocala Local Chapter meeting were members Dr. Barbara Brooks, Lisa Lyons, and Pat Mullin; guests included Candice Czaplak, Delores Clair-Macon, Heather Murley, and Tonya Morris.
The National Association of Professional Women (NAPW) is the largest and most recognized network of female professionals. NAPW provides a forum where women can interact, exchange ideas, educate, network, and empower. NAPW Local Chapters allow members to maximize their experience through meetings, networking opportunities, and professional events.
For additional information regarding the NAPW Ocala, FL Local Chapter and/or NAPW, please visit http://www.napw.com.
Follow NAPW on Facebook and Twitter.
###