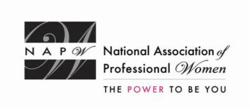 Dr. Luba Diangar had the opportunity to explain to members and guests a new technology with non-invasive Anti-Aging BODY SCAN in 3D, ... It was a fascinating presentation that everyone enjoyed!
Garden City, NY (PRWEB) February 13, 2013
The opportunity to network with a group of professional women, the chance to hear about the latest anti-aging technological advancements from an expert, and a mouth-watering meal, were what members and guests of the NAPW Orange County, CA Local Chapter encountered when they gathered on January 30th for a professional networking meeting. The venue for the event was Mazara Trattoria.
"Our NAPW Orange County Chapter meeting held at Mazara Trattoria was a great experience with delicious food and the great company of professional women of Orange County," said Chapter President Petra Petry, Ph.D. "I was pleased to be able to share with members and guests our networking plan and our support for other women."
After a warm welcome to members and guests, the President invited the group of women to each give a one minute introduction about what they do and what their business is about.
The Chapter President then introduced the guest speaker, Dr. Luba Diangar, DNM, DPT, Doctor or Natural Medicine, Diplomat of American Academy of Anti-Aging Medicine, Health Advocate, and Wellness Expert.
"Dr. Luba Diangar had the opportunity to explain to members and guests a new technology with non-invasive Anti-Aging BODY SCAN in 3D," said Petra. "It was a fascinating presentation that everyone enjoyed!"
Dr. Diangar is also available to talk about 'Health Talk about Heart and Cardiovascular System with Unusual Symptoms,' as well as advanced diagnostics and effective solutions; digestive system, thyroid, and endocrine systems, head injury, and gluten and casein intolerance and sensitivity. To improve one's health today, contact Dr. Diangar directly at 949-870-9440.
After the presentation, the meeting concluded with three raffle drawings where prizes included jewelry, a body scan, and a gift certificate to Mazara Trattoria. Whether one has been to Italy and long to return or have yet to take a trip, the restaurant will carry one to an alcove near the piazza with its ambiance, aromas, and cuisine. Mazara is a city in South-Western Sicily, the place of the propietors' family and friends. The restaurant's charming chef, Joe Maiale, and his lovely Italian wife, Laura, have created a comforting, welcoming, and intimate mood and fare that transcends its patrons to the true Italian tastes with authentic homemade family recipes and innovative originally blended recipes. Mazara's cuisine is decadent and rich, with depth and layers of flavors…a hint of basil, a zest of lemon, a whisper of oregano, and fresh ingredients making enchanting savory dishes. Save room for dessert, or take it home because most of these sweet indulgent and lovable creations are made on-site. To make a future reservation, please call or visit http://www.mazarahb.com.
Members and guests present at the NAPW Orange County meeting in January were: Ilysse Kracow , Advance Consulting, offering cost-effective solutions for alternative data, voice, and network- 714-545-5745.Rina Suzuki & Tania Kopitar, TKO Website Designs-714-864-4800.Elizabeth Alex, Monarch MobileHomeSales.com - Sales Professional for over 25 years - Elizabeth@monarchmobilehomesales.com; 714-402-0740.
Daphne Chocolatier was so kind to bring samples of her delicious chocolate pieces individually wrapped.
Lisa Dietrich, Dimension Funding, LLC, Senior Account Manager.
Donna Magner, C.E.O. of A1Tonertech.com; toll free 866-507-8324; or to purchase, lease, rent, or order, visit a1tonertech.com. Georgia Theodorou, Home and Small Business Professional Organizer, visit OCandB.com; 714-931-5171.
Mary Westphal, Senior Mortgage Consultant, OnQFinancial Mortgages simplified in Newport Beach; 949-566-8580; onqfinancial.com.
Mary Ann Tjernagel – Independent Jewelry Consultant and National Director with Cookie Lee Fine Fashion Jewelry-cookielee.biz/maryanntjernagel; 949-246-39-08-available for home and office shows, career opportunities, and generous fundraisers.
Irene Villalobos, Realtor with Keller Williams serving Orange County and Los Angeles area. List or buy with Irene and she will make a donation to their favorite charity/organization in one's name. Tell a friend and she will make a donation to their organization as well. 562-367-2929.
Sherry Zhao GWT Regional Ambassador- feri@sherryzhao.com; SherryZhao.com; 408-637-6018.
Mu Zhang, Encore Awards- amazing promotional products, stamps, ribbons, badges, medals, awards, plaques, signs, banners, and personalized gifts; AwawrdsByEncore.com; 562-597-8100.
Angie Castillo, Access your Dream Life, Psychic Medium, Access Bars Facilitator, casses, intros, workshops, readings, private sessions; accessyourdreamlife.com; 562-479-1848.
Nicole Morante, Orange County Spine Professionals, Patient Coordinator, "Life is a moving experience…and we keep you moving!" 714-362-5509; 562-235-0258;ocspinepro.com.
Veronika Winski, Nerium International, Independent Brand Partner; 562-308-0695; PureSkin.Nerium.com.
Mary Jane O'Brien, MANGO, Art Director, Principal- marketing services; 949-290-7853;
Petra Petry, Ph.D - Long Term Care insurance Specialist, is available to talk at seminars and conduct online webinars for more education about how to protect their loved ones and family assets with Long Term Care Insurance. Especially for businesses, this small investment can be purchased at the discounted price for all employees and their family members.
It is very helpful for protecting the 401k and other retirement funds, just in case because Long Term Care Insurance is not just for the elderly. Anyone at any age may need assistance with day-to-day living as a result of an injury, accident, or illness. Health insurance or Medicare pays for medical expenses but Long Term Care Insurance pays for extended care in or out of their home. Are they protected? For more info visit petrapetry.ltcfp.com or call to set a FREE Consultation with Long Term Care quotes comparison 949-351-0347.
The National Association of Professional Women (NAPW) is the largest and most recognized network of female professionals. NAPW provides a forum where women can interact, exchange ideas, educate, network, and empower. NAPW Local Chapters allow members to maximize their experience through meetings, networking opportunities, and professional events.
For additional information regarding the NAPW Orange County, CA Local Chapter and/or NAPW, please visit http://www.napw.com.
Follow NAPW on Facebook and Twitter.
###