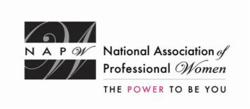 The group thought it was wonderful to have such extensive publicity and have proof that people are indeed actually reading the news.
Garden City, NY (PRWEB) May 07, 2013
Members and guests of the NAPW Palm Desert, CA Local Chapter gathered on March 26th for a professional networking meeting at Mimi's Cafe, located at 71861 Highway 111 in Rancho Mirage, California.
The group of professional women enjoyed an evening of networking and discussing Chapter goals and plans for future meetings. Attendees applauded the excellent coverage member Stephanie Eminhizer and the Chapter received from a press release distributed through NAPW National Headquarters.
Palm Desert Local Chapter President Nedra Davis kicked off the meeting by welcoming members and guests to the networking event. Attendees took turns introducing themselves and telling the group a little about their careers and what they do. She then turned over the floor to member Stephanie Eminhizer, Palm Desert Chapter Secretary.
"Stephanie told the group how an NAPW press release based on the minutes of the January 29th Palm Desert Chapter meeting generated a lot of attention from the press," said the Chapter President. "At that meeting, Stephanie had showcased her jewelry business, ANGELS & LIONS. All sorts of entities carried the news article."
Among the news organizations that picked up the release were Yahoo News, Yahoo News-Greece, the World News Network, and American Banking & Marketing News, as well as news coverage on the island of Crete in Greece and state and local news sites. Also, a number of jewelry product, design, and fashion websites, a celebrity trending website, a website covering products using Swarovski Crystals, the International Gemological Association website, Golf magazines, and a Golf Gift Ideas for Men website carried the news article. In addition, news articles were found on networking and business strategy websites.
Stephanie Eminhizer also received from her alma mater, The American University in Washington D.C., a letter from the Assistant Vice President of Alumni Relations congratulating her on showcasing her jewelry at the NAPW Palm Desert, California Local Chapter.
"In the letter, the college president spoke of how it reflects positively on the university and how they like to see AU alumni doing positive things in the community," said Nedra. "Stephanie was very grateful to NAPW for providing such wonderful publicity. The group thought it was wonderful to have such extensive publicity and have proof that people are indeed actually reading the news."
In an effort to continue to grow the Palm Desert Chapter, the Chapter President said she was going to try to contact the Palm Desert women's business networking group in the area to promote NAPW as a networking opportunity for them. Also, Nedra announced that there were now 11 members listed on the NAPW website that had joined the local Palm Desert Chapter.
She was excited to have that many members join since the Chapter had been formed for only such a short period of time.
The group of professional women then embarked on a discussion about who they would like to have as guest speakers at future Chapter meetings. Nedra asked if they wanted to hear about sales, professional approaches to networking, and/or learn more about social media sites such as Facebook, Twitter, and LinkedIn.
Linda Morgan thought that definitely professional networking was a vital way to get her business out to where people will see it and consider actually using it so speakers who focus on networking would be great. Anne Michie thought hearing about marketing strategies would be important because of all the various customers they were trying to market their business to. Linda added that in today's technologically driven age, e-mails are a much better way of contacting people initially. Anne also was interested in speakers who would talk about how to sell your business when you first meet clients-how to crystallize your messaging. She also suggested speakers who could talk about pricing and how to establish rates. Stephanie Eminhizer was interested in hearing someone speak about branding your product. Stephanie also suggested they get motivational speakers such as someone like Anthony Robbins to come and present at a meeting.
The Chapter President suggested they have a raffle at Chapter meetings. Stephanie said she would donate jewelry to the raffle. Stephanie has been generously donating jewelry to the raffle they hold at the Palm Springs Open Air Market. Anne Michie proposed that she and Linda raffle a free closet organization. It was proposed that at the next meeting in April, the raffle would begin, and at the May meeting, they would have their first speaker. The next Chapter meeting was scheduled for Tuesday, April 23rd from 6:00 until 7:30 p.m.
In attendance at the March Palm Desert Chapter meeting were: Chapter President Nedra Davis, who is a professor at Brandman University. Her specialty is student-teacher education. The university is making students that want to be teachers into teachers. So the university offers all the courses and opportunities the students need. The university offers master degrees and doctorate degrees. Nedra also does Scentsy as a business on the side.
Stephanie Eminhizer, Palm Desert Chapter Secretary, runs her own jewelry business, ANGELS & LIONS, which specializes in handcrafted jewelry and gifts. Stephanie has a professional studio attached to the premises at her home. She has her own website and does juried fine art and craft shows.
Stephanie is represented in Acorn Gallery & Gift Shop in Idyllwild, California. She is planning to take out her work in more places. Stephanie has been in galleries as far as Hawaii and also on the East Coast. Also in attendance for the first time was Linda Morgan, who brought along a guest, Ann Michie.
Linda and Anne own their own business called The House Therapists. They help people to (1) get organized and reduce clutter, (2) downsize or reduce one's household contents, (3) give one's house a new look using one's furnishings, (4) stage one's house for selling, (5) liquidate household contents for absentee owners, and (6) assist with new home household set up.
The National Association of Professional Women (NAPW) is the largest and most recognized network of female professionals. NAPW provides a forum where women can interact, exchange ideas, educate, network, and empower. NAPW Local Chapters allow members to maximize their experience through meetings, networking opportunities, and professional events.
For additional information regarding the NAPW Palm Desert, CA Local Chapter and/or NAPW, please visit http://www.napw.com.
Follow NAPW on Facebook and Twitter.
###