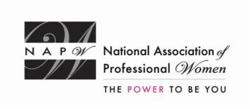 The first step to handling stress is taking responsibility for the stress in your life. It is your job to take care of yourself first, and to not put others before yourself, as we always do,
Garden City, NY (PRWEB) April 16, 2013
Members and guests of the NAPW Portland, OR Local Chapter gathered on April 9th for a professional networking meeting at Casa del Matador, located at 2424 E. Burnside in Portland.
The group of professional women got together during the restaurant's Happy Hour to network.
Attendees also got expert tips from Portland Chapter President Franchesca Vermillion, D.C., who talked to the group about how to better handle the stress in their lives.
Dr. Vermillion started the meeting by extending a warm welcome to members and guests.
She led the group in a discussion about upcoming Chapter meetings and asked for their feedback on the Chapter's larger events.
"Our March event was very well received and well attended and I thank everyone who attended for helping to make it such a success!" she said.
During the April networking event, the Chapter President spoke to the group of professional women about stress and ways to handle it.
"There is good stress and bad stress," she said. "Often in this world we get overwhelmed with the TV, internet, radio, and our smart phones."
In her presentation, Dr. Vermillion noted there are four areas of stress we experience: chemical stress, emotional stress, physical stress, and mental stress. All of these types of stress can lead to a variety of symptoms including forgetfulness, change in blood pressure, rapid changes in mood, and difficulty sleeping or digesting.
The most-used chemical stressor in the world is caffeine, she told the crowd. It is a drug, and long-term use can lead to osteoporosis. Consuming more than two, 8 oz. cups of coffee a day, or more than 180mg of caffeine, can lead to feeling jittery, sleeplessness, and ultimately, a lack of concentration.
"The first step to handling stress is taking responsibility for the stress in your life. It is your job to take care of yourself first, and to not put others before yourself, as we always do," said the Chapter President.
"The most important thing about handling stress is to change the way you think about it," Dr. Vermillion said. She told the women to look at stress as a challenge to overcome versus something that happens to you. Switching to a positive mental attitude enables a person to better deal with stress.
The Chapter President concluded her presentation by suggesting a number of things members and guests could do to help alleviate stress in their lives. She said that exercise is the number-one way to combat stress and its effects; even fast walking is enough to help the body release endorphins, sleep better, and help the mind to quiet down.
Taking time to shut off the noise and breath is also very helpful. Massage helps the body to relax and eliminate toxins. Chiropractic helps the muscles to relax as well.
The following new members were in attendance at the Chapter's April networking meeting:
Jenny Stewart, Lac is an Acupuncturist from Bridgetown Acupuncture and Herbal Clinic, LLC.
She is in her first year of practice and works off of NE Halsey. She focuses on women's health and helps deal with emotional issues after trauma. She loves working with herbs and helping people naturally, without the use of pharmaceuticals.
Charlotte Sears, Branch Manager of Unitus Community Credit Union. She works for the downtown location of Unitus and told the group about a great opportunity with this Credit Union.
Unitus now offers bicycle loans, which is a major breakthrough for a town so prevalent with bicycle commuters. They have their own lane in traffic and now there is a loan available if you want to purchase a new bicycle.
Rhonda Gelmam, CA/AFA. She has been doing astrology for over 30 years. She loves to help women find economic and financial empowerment by looking at their business birth charts. She helps women focus on addressing the major reasons why businesses fail.
The National Association of Professional Women (NAPW) is the largest and most recognized network of female professionals. NAPW provides a forum where women can interact, exchange ideas, educate, network, and empower. NAPW Local Chapters allow members to maximize their experience through meetings, networking opportunities, and professional events.
For additional information regarding the NAPW Portland, OR Local Chapter and/or NAPW, please visit http://www.napw.com.
Follow NAPW on Facebook and Twitter.
###