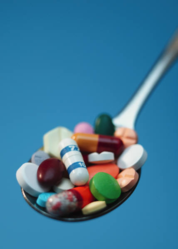 Our greatest sadness is when someone dies from prescription drug abuse before they could be helped, which in Florida is seven people every day
Clearwater, FL (PRWEB) March 08, 2012
Narconon East US Community Services Director applauds lawmakers from Florida to Maine as they stiffen laws to crackdown on pill mills and the illegal dispensing of Oxycodone and other highly addictive pain killers.
SunshineSlate.com reported Monday that Florida Attorney General (FLAG) Pam Bondi has returned from her trip to Washington, D.C., where she testified during a U.S. House of Representatives subcommittee hearing entitled "Prescription Drug Diversion: Combating the Scourge."
Bondi told the subcommittee that seven Floridians die each day from prescription drug abuse. She also discussed what Florida has done to address the problem. Bondi listed comprehensive legislation, law enforcement operations and prevention strategies as effective weapons in the battle against Florida's "pill mills" and "doctor shopping" problems. The results are striking: in 2010, 98 of the top 100 doctors responsible for the largest amounts of oxycodone prescriptions were based in Florida. That number is now down to 13 out of 100 which is a dramatic swing.
Circumstantial evidence has shown that the crackdown in Florida, once a hub for pain clinics, has driven the trade elsewhere, according to federal officials as reported by The Associated Press in "Bill In Georgia Targets Pill Mills." Clinics that specialize in dispensing prescription painkillers will fall under more scrutiny under a bill House lawmakers passed Monday targeting the illegal drug trade.
The bill steps up enforcement on clinics getting most of their money by prescribing large number of narcotic painkillers to patients, sometimes addicts, for little or no medical reason. "The Georgia Drugs and Narcotics Agency, which regulates prescription drugs, estimates that the number of suspect clinics has jumped from zero a few years ago to about 150 now," said Agency Director C. Richard Allen.
In Kentucky, a bill that would strengthen state enforcement of pain medication abuse was approved by the State House Judiciary Committee; while in Maine, the killing of a Florida firefighter has focused renewed attention on an ongoing problem facing law enforcement authorities there, as they try to curtail the illegal diversion of prescription drugs. Florida remains a top origination point for prescription pills that end up in Maine and other states with high rates of diversion and abuse.
"We applaud law enforcement's continued efforts to effectively crackdown on "pill mills" and the illegal distribution of prescription drugs. As law enforcement continues to wage this war, our Narconon Drug Rehab Centers in the East US are helping those addicted to prescription pain pills and other drugs recover from their addiction and go on to live productive drug free lives. Our greatest sadness is when someone dies from prescription drug abuse before they could be helped, which unfortunately in Florida it is seven people every day," says Jeannine Dowdell, Narconon East US Community Services Director.
The Narconon program is a unique alcohol and drug rehabilitation program in that it is an entirely drug-free treatment model that maintains an average 76% success rate. For nearly 50 years, the Narconon substance abuse program has been getting people stably off alcohol and drugs without the use of replacement medications. It uses specifically designed nutritional support to aid in withdraw and detoxification, combined with a sauna detox program and a proven, comprehensive life skills program to handle both the physical and mental aspects of addiction. It is classified as a social education model of rehabilitation, where addicts become "students" of the Narconon life skills curriculum, overcome their addictions and learn to live productive drug-free lives.
About Narconon East US
Narconon East US helps existing Narconon Centers in the East US, as well as establishing new Substance Abuse Facilities and Drug Prevention Education centers. The Narconon drug rehabilitation and education program was founded in 1966 by William Benitez and uses the drug-free rehabilitation and social education methodology based on research developed by American author and humanitarian L. Ron Hubbard. Narconon is dedicated to eliminating drug abuse and drug addiction through drug prevention, education and rehabilitation. The Narconon drug rehabilitation program routinely results in drug-free lives, with the majority of graduates going on to live stable, productive, drug-free lives. These Narconon graduates, whether drug-free for ten, twenty or even 45 years, demonstrate the success and results of Narconon program. If you know someone struggling with alcohol addiction or drug abuse, or are looking for a career in substance abuse visit http://www.narcononeastus.org or call 877-237-3307.