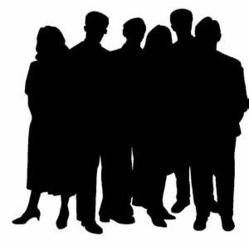 We can only hope that the loss of Whitney will motivate friends and family to seek help immediately for the people they love.
Clearwater, FL (PRWEB) February 20, 2012
Narconon East US Long Term Drug Rehab mourns the loss of another great American talent: Whitney Houston. This tragic death is a reminder of the frailty of human life and how quickly any life can be lost in the face of the U.S. prescription drug overdose epidemic.
This is so much the case that the Centers for Disease Control (CDC) now calls prescription drug overdoses an American epidemic. According to the CDC and the 2009 National Survey on Drug Use and Health, more than 5 million Americans misused prescription painkillers each month. Since 1990, there are more than five times the deaths from prescription drug overdoses. The CDC states, "Prescription drugs are now involved in more overdose deaths than heroin and cocaine combined."
Whitney Houston joins a long list of celebrities such as Marilyn Monroe, Nick Adams, Elvis Presley, Chris Farley, Anna Nicole Smith, Michael Jackson, Amy Winehouse and more whose death is surrounded by facts and whispers of prescription drug involvement.
"Whitney was gone in an instant, but due to her celebrity status, the news and rumored drug abuse has quickly traveled around the world. The tragic part is that unless you work in the addiction or healthcare field, you rarely get the picture of how many people are losing their battle with prescription drug addiction every day," says Yvonne Rodgers, Executive Director Narconon East US. "We are grateful for each student who has been admitted to our long term rehab centers to recover from their addiction. We can only hope that the loss of Whitney will motivate friends and family to seek help immediately for the people they love. When it comes to addiction, the only 'good time' to get treatment is now."
Emmy award-winning actress Kirstie Alley became the spokesperson for Narconon International in 1990 and says, "I support Narconon because it works. I've seen it handle the most hard-core addicts, the kind that otherwise spend their whole lives fighting addiction. The Narconon program doesn't just 'help them learn to live with their problem.' It banishes the problem forever."
The Narconon program (http://www.narcononeastus.org/narconon-program.html) is a unique alcohol and drug rehabilitation program in that it is an entirely drug-free treatment model that maintains an average 76% success rate. For nearly 50 years, the Narconon substance abuse program has been getting people stably off alcohol and drugs without the use of replacement medications. It uses specifically designed nutritional support to aid in withdraw and detoxification, combined with a sauna detox program and a proven, comprehensive life skills program to handle both the physical and mental aspects of addiction. It is classified as a social education model of rehabilitation, where addicts become "students" of the Narconon life skills curriculum, overcome their addictions and learn to live productive drug- free lives.
About Narconon East US
Narconon East US helps existing Narconon Centers in the East US, as well as establishing new Substance Abuse Facilities and Drug Prevention Education centers. The Narconon drug rehabilitation and education program was founded in 1966 by William Benitez and uses the drug-free rehabilitation and social education methodology based on research developed by American author and humanitarian L. Ron Hubbard. Narconon is dedicated to eliminating drug abuse and drug addiction through drug prevention, education and rehabilitation. The Narconon drug rehabilitation program routinely results in drug-free lives, with the majority of graduates going on to live stable, productive, drug-free lives. These Narconon graduates, whether drug-free for ten, twenty or even 45 years, demonstrate the success and results of Narconon program. If you know someone struggling with alcohol addiction or drug abuse, or are looking for a career in substance abuse visit http://www.narcononeastus.org or call 877-237-3307.
###