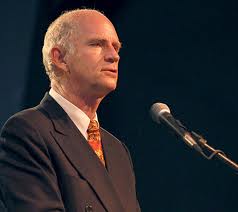 We are looking forward to opening more new centers and creating record numbers of happy productive drug-free lives in the East US.
Clearwater, FL (PRWEB) February 02, 2012
Narconon Eastern US Drug Rehab Executives Yvonne Rodgers and Jeannine Dowdell join other Continental Office Executives from around the world at the annual Narconon International's Continental Executive's Conference. The conference, celebrating record growth, was held in Los Angeles, January 23rd through the 27th, and hosted executives from Narconon Continental and National offices in Western US, Southern California, Northern California, Eastern US, Latin America, Europe, Denmark, Italy, Commonwealth of Independent States (CIS – former Soviet Union)and Egypt.
Phil Hart, Executive Director Narconon International welcomed the attendees and delivered a briefing on the network's unprecedented international expansion including highest ever graduates and admissions into drug rehabs over the Christmas holidays.
Narconon Internationa l President, Clark Carr, briefed attendees on his continuing efforts to deliver the Narconon First Step program across Latin America. The Narconon First Step drug withdrawal and relapse prevention program includes nutritional help, hands-on pain and anxiety reduction, and distribution of The Way to Happiness, a commonsense guide to better life choices, written by Mr. Hubbard. Existing drug rehab centers outside the Narconon Network and 12 Step programs have asked Mr. Carr to deliver the Narconon First Step program to their staff and participants. Most drug rehab programs in Latin America do not have the nutritional help and hands-on pain and anxiety reduction modalities that Narconon uses and can easily learn how to integrate these into any drug rehab program.
Conference sessions focused on how best to improve upon Narconon's already unprecedented 75% success rate and how to implement the successful Narconon First Step Workshops being delivered in Latin America in every continent across the world.
"The Narconon International Conferences are always informative and inspiring," says Yvonne M. Rodgers, Executive Director Narconon Eastern US. "It's a very motivating time as we coordinate with our peers, are briefed on the latest news, get further professional training and finalize the year's expansion plans. We are looking forward to opening more new centers and creating record numbers of happy productive drug-free lives in the East US."
The Narconon drug rehabilitation program is unique in that it is an entirely drug-free treatment model that boasts a 76% success rate. For nearly 50 years, the Narconon drug rehabilitation program has been getting people stably off drugs without the use of replacement medications. It uses specifically designed nutritional support to aid in withdraw and detoxification, combined with a sauna detox program and a proven, comprehensive life skills program to handle both the physical and mental aspects of addiction. It is classified as a social education model of rehabilitation, where addicts become "students" of the Narconon life skills curriculum, overcome their addictions and learn to live productive drug- free lives.
About Narconon Eastern US
Narconon Eastern US helps existing Narconon Centers in the East US, as well as establishing new Substance Abuse Facilities and Drug Prevention Education centers. The Narconon drug rehabilitation and education program was founded in 1966 by William Benitez and uses the drug-free rehabilitation and social education methodology based on research developed by American author and humanitarian L. Ron Hubbard. Narconon is dedicated to eliminating drug abuse and drug addiction through drug prevention, education and rehabilitation. The Narconon drug rehabilitation program routinely results in drug-free lives, with the majority of graduates going on to live stable, productive, drug-free lives. These Narconon graduates, whether drug-free for ten, twenty or even 45 years, demonstrate the success and results of Narconon program. If you know someone struggling with alcohol addiction or drug abuse, or are looking for a career in substance abuse visit http://www.narcononeastus.org or call 877-237-3307.
###