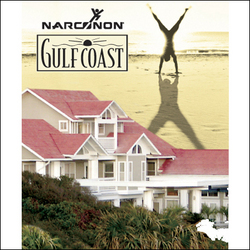 Untreated alcohol and drug addiction adds significant costs, both emotionally and financially, to families and communities
Destin, Florida (PRWEB) October 23, 2007
Narconon Gulf Coast, a residential drug and alcohol treatment, rehabilitation and education center, announced today that 100 students have successfully graduated from their program. In conjunction with this milestone they hosted their second annual graduation reunion where students came together to celebrate the freedom of living a drug-free life.
These students' achievement is extremely important in light of the National Household Survey on Drug Abuse and Addiction, which indicates that while millions of Americans consistently use drugs and alcohol, many do not recognize that they have a drug or substance abuse problem. In 2004, approximately 22.5 million Americans aged 12 or older needed treatment for substance abuse and addiction. Of these, only 3.8 million people received it. (NSDUH 2004)
"Untreated alcohol and drug addiction adds significant costs, both emotionally and financially, to families and communities," says Randy Ross, president of Narconon Gulf Coast. "We are very proud of the hard work our students have accomplished to live stable, ethical and productive drug-free lives. We want the many individuals who are suffering from drug and alcohol addiction to know that there is hope and there is help for them."
"The Narconon drug rehabilitation program has saved my life," said a Narconon Gulf Coast student. "I cannot begin to explain the sense of happiness that has been restored to my life. I once pictured myself as a drug addict that was beyond help, but today that picture has changed to one I am proud to face in the mirror every day."
About Narconon Gulf Coast
Narconon Gulf Coast is a residential drug and alcohol treatment, rehabilitation and education center. Randy and Debbie Ross, founded the center after four unsuccessful attempts to save their own son through other rehab programs. After months and countless hours of research they found that a one-on-one approach in a small, uplifting environment was essential to helping individuals become drug-free. The Narconon program, a long-standing program with global success, is what finally helped Randy's and Debbie's son overcome his addiction. A desire to educate and help other families rebuild their lives prompted Randy and Debbie to turn their home into a fourteen-bed rehabilitation center. The center has a staff-to-student ratio of 1.3 staff for every student. Randy and Debbie Ross together with the staff at Narconon Gulf Coast are dedicated to keeping students focused on long-lasting recovery by providing a true one-on-one approach. The program length varies from person to person but the typical stay is around three to four months. For more information about Narconon Gulf Coast please visit http://www.narconongulfcoast.com
# # #