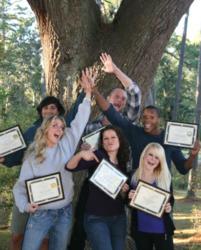 Narconon gave me my life back. I am no longer dependent on any drug, which is something I had not known for 23 years. I am finally able to live my life happy and drug-free!
Denham Springs, LA (PRWEB) February 29, 2012
Narconon Riverbend Louisiana Medical Director, Dr. Rohit Adi, oversees case after case of Prescription Opioid addicts who have successfully recovered from their addiction as students of the Narconon drug-free long term rehab alternative. Many of these Prescription Opioid addictions cases had been given Suboxone as a replacement drug became addicted to Suboxone.
The psychological effects of painkillers are one of the reasons 5.3 million American abuse them, according the National Institute on Drug Abuse. Researchers at McLean Hospital, a Harvard Medical School affiliate, conducted the first large-scale study to look at treatment options for this growing problem. ABC News' Dr. Mirjana Jojic reported on the findings of the first study which focused exclusively on people dependent on prescription opioids and not heroin.
The study took 650 people addicted to prescription pain medications and treated them with buprenorphine and nalaxone. This combination, marketed together has the trade name Suboxone. This study population had a short history of opiate use, high employment rate and most people had never sought help, so they weren't dealing with many failed attempts.
Half of the study participants were also given intensive individual addiction counseling. Over the 12-week trial period, 49 percent of participants had success with Suboxone in that they were able to maintain sobriety for a large portion of the study, regardless of counseling.
However, despite their initial improvement, when participants were weaned off Suboxone, 90 percent went back to using prescription pain medications.
Narconon Riverbend Louisiana recognizes the painful withdrawals associated with Suboxone.  Instead of saddling a prescription opiate addict with a Suboxone addiction, they use nutrition, supplements, diet and exercise as well as one-on-one counseling to enable opiate addicts turned Suboxone addicts to become drug free and live that way.
"I find there are a large number of Suboxone addicts who abuse both Suboxone in addition to the opiates they were hoping to kick", says Dr. Rohit Adi, the Medical Director of Narconon Riverbend Louisiana. "Suboxone has not wound up as the miracle cure it was designed to be. In an effort to cure opiate addiction, we have yet another drug for opiate addicts to abuse."
C.M. a graduate of the program had this to say, "My doctor always told me the safest way to withdraw from opiates was through using Suboxone. I was on Suboxone for a year when I tried to stop. I had never felt such horrific withdrawal symptoms in all my years of using opiates. When I came to Narconon, I thought I would not be able to take the pain. But, with the help of the staff and their specialized techniques, it wasn't nearly as bad as I thought it would be. Narconon gave me my life back. I am no longer dependent on any drug, which is something I had not known for 23 years. I am finally able to live my life happy and drug-free!"
Suboxone, Methadone, Opiate addicts all are suffering and need help. For information on who to help them or anyone struggling with alcohol or drug addiction can get more information at http://www.drugabusesolution.com.
The Narconon (http://www.drugabusesolution.com/about-usalcohol) and drug rehabilitation program prides itself with their 75% success rate. This success is attributed to its unique drug-free rehabilitation program, not using drugs or medications to solve the problems caused by drugs, but use nutrition and nutritional supplements as an important component of its delivery. Drug cravings are handled during the Narconon New Life Detoxification program that helps remove the drug toxins that are stored in body. These steps are then followed by life skills courses that locate why a person starting abusing drugs in the first place and provides the skills needed to make better choices.
About Narconon Riverbend Louisiana
Narconon Riverbend in Louisiana (http://www.drugabusesolution.com/our-facility), located in Denham Springs, is a non-profit alcohol and drug rehabilitation center licensed by the State of Louisiana. The Narconon drug rehabilitation and education program was founded in 1966 by William Benitez and uses the drug-free rehabilitation and social education methodology based on research developed by American author and humanitarian L. Ron Hubbard. They are dedicated to eliminating drug abuse and drug addiction through drug prevention, education and rehabilitation. If you know someone struggling with alcohol addiction or drug abuse and would like more information visit http://www.drugabusesolution.com or call 877-340-3602. Any questions you have in the matter will be addressed in confidence.
###