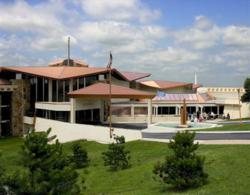 Our forum is a safe place for anyone to ask and get answers to questions related to abuse and addiction
Los Angeles, CA (PRWEB) January 17, 2013
Online forums have been a place for open discussions and conversations for some time now. Over the years these platforms have become popular in the recovery community for those with drug, alcohol and other addictions. Just recently the Narconon® drug rehabilitation and education programs launched their own forum explaining their rehabilitation method and inviting questions as well as providing information from the general public on substance abuse and addiction.
The forum will give not only clients and families associated with the facility but anyone struggling with addiction a place to discuss topics of concern regarding drug and alcohol abuse. Anyone can join that wants to talk about drugs, rehabilitation, addiction or the Narconon program.
"Our goal is to become as interactive as possible with anyone who needs our help," says Clark Carr, Narconon International President. "There are over 23 million people using illicit drugs and even more with those abusing prescriptions and alcohol. Our forum is a safe place for anyone to ask and get answers to questions related to abuse and addiction."
The Narconon rehabilitation program opened its doors in 1966 as a treatment program for drug and alcohol addiction. Facilities have rapidly expanded and now the group operates over 100 centers in 30 different countries. Narconon has had more than 35,000 people enroll in its residential drug rehabilitation programs and provides free drug education and prevention lectures to nearly 1 million people every year.
The forum will start out serving the United States but will eventually host international discussion and provide information in several different languages.
For more information or to join the Narconon Forum visit http://forum.narconon.org/
©2013 Narconon International. All Rights Reserved. Narconon and the Narconon logo are trademarks and service marks owned by Association for Better Living and Education International and are used with its permission.