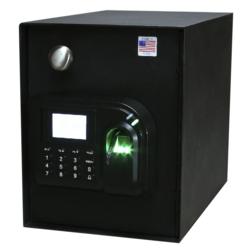 MedixSafe offers unique, field-tested security solutions to meet demands and keep narcotics safe.
Memphis, TN (PRWEB) May 17, 2012
Employee theft is a problem faced by EMS administrators, paramedics, and patients. Paramedics have direct access to powerful narcotics and some are abusing that access to feed their drug habits with chemicals like morphine and Fentanyl. In some cases, paramedics have replaced syringes of narcotics with saline or tap water, endangering patient care.
NBC News reported earlier this month in Monticello, KY U.S. District Court Judge Gregory Van Tatenhove sentenced former paramedic 49-year-old Susie Willis to two years in prison for tampering with narcotic pain medication carried on an ambulance.
According to the article, Willis admitted she broke the seal on at least two medication vials containing the intravenous narcotic fentanyl citrate for personal use. Then to avoid detection refilled the vials with saline solution and resealed the vials with crazy glue. Willis' plea agreement stated that the saline solution could have caused extreme physical pain or impairment of bodily functions if administered to a patient instead of the intended fentanyl. More Case Stories.
"Our narcotic control and accountability systems need to be built stronger, more secure, not because we don't trust individuals, but because we know the fallibility of human nature." Aimin Alton, L.A. Emergency Responder Substance Abuse Task Force
Keys or PIN numbers alone are no longer enough to ensure security and accountability for emergency narcotics access. Across the country, drug diversion (theft) is having a critical impact on patient care, staff integrity, liability, and the bottom line. MedixSafe offers unique, field-tested security solutions to meet demands and keep narcotics safe.
Administrators and co-workers are also at risk. The Texas state health department suspended a Blanco paramedic's license for 18 months after finding that she did not stop prevent diversion. Read the order and the original violation report on Evelyn "Suzy" Armstead.
MedixSafe manufactures high security electronically controlled narcotics cabinets. MedixSafe's implementation of today's latest access control technology makes them the leader in advanced narcotic security. Offering Triple credential, biometric and TCP/IP based narcotics safes. MedixSafe units allow you to add, delete and modify users and download event history from an administrator's desk.
MedixSafe was created by ESSC, a Memphis-based, electronic security and network cabling company with over 30 years in the security arena. Find them on the Web at http://www.medixsafe.com or video at http://www.youtube.com/watch?v=mCWyB_Rucyw.