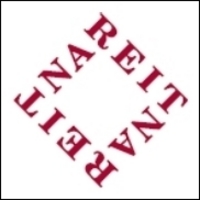 Washington, D.C. (Vocus) May 13, 2008
Buoyed by its second-consecutive month of outperformance, the FTSE NAREIT All REIT Index has soundly outperformed other major market benchmarks so far in 2008, according to the National Association of Real Estate Investment Trusts (NAREIT). Consider the following points:
Through the first four months of 2008, the FTSE NAREIT All REIT Index was up 5.6 percent, while the FTSE NAREIT Equity REIT Index was up 7.34 percent, as other market benchmarks remained in negative territory to start the year (the Dow Jones Industrials down 3.35 percent, the S&P 500 down 5.03 percent, the Russell 2000 down 6.12 percent, and the NASDAQ Composite down 9.03 percent).
For the year, Self-Storage (up 23. 83 percent), Apartments (up 14.87 percent) and Shopping Centers (up 10.14 percent) remained the industry's top-performing sectors.
Income producing real estate is a natural inflation hedge, and REITs provide investors with all of the inflation hedging benefits of the commercial real estate asset class.

The U.S. inflation rate averaged 4 percent on an annualized basis over the past six months ended April 30, up 60 percent from the 2.5 percent rate for the prior six-month period.
Increasing inflation favors REIT shares, which provide stronger inflation hedging benefits than TIPS with less volatility than commodities. See charts attached.
Finally, 2,000 of the real estate investment industry's leading professionals will be at REITWeek: NAREIT's 2008 Investor Forum®. Reserve your media credentials today for the industry's premier opportunity to engage leading executives and investors, June 4-6 at the Waldorf=Astoria Hotel in New York City.

More than 130 companies will deliver individual company presentations at this year's event, while session topics will include global markets and investments, establishing value, assessing and assuming risk, and capital market alternatives.
Visit http://www.nareit.com/meetings/REITweek08/index.cfm for more information.
The National Association of Real Estate Investment Trusts® (NAREIT) is the representative voice for U.S. REITs and publicly traded real estate companies worldwide. Members are real estate investment trusts (REITs) and other businesses that own, operate and finance income-producing real estate, as well as those firms and individuals who advise, study and service those businesses. Visit our Web sites at http://www.nareit.com and http://www.investinreits.com.
NAREIT does not intend this press release to be a solicitation related to any particular company, nor does it intend to provide investment, legal or tax advice. Investors should consult with their own investment, legal or tax advisers regarding the appropriateness of investing in any of the securities or investment strategies discussed in this publication. Nothing herein should be construed to be an endorsement by NAREIT of any specific company or products or as an offer to sell or a solicitation to buy any security or other financial instrument or to participate in any trading strategy. NAREIT expressly disclaims any liability for the accuracy, timeliness or completeness of data in this publication. Unless otherwise indicated, all data are derived from, and apply only to, publicly traded securities. Any investment returns or performance data (past, hypothetical, or otherwise) are not necessarily indicative of future returns or performance.
Contact: Ron Kuykendall
or Matt Bechard
(202) 739-9400
1-800-3NAREIT
# # #