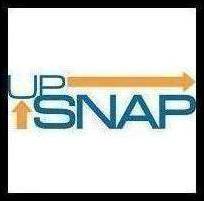 We are excited to continue to offer this leading edge real-time mobile offering and to give NASCAR fans a chance to hear what their favorite drivers are doing in the fast lane
Davidson, NC (PRWEB) March 22, 2007
UpSNAP, Inc. (NASDAQ UPSN:OB), the premier provider of free mobile search and streaming mobile audio entertainment this week entered into a Wireless Data Agreement with Sprint/United Management Company, a Kansas corporation and wholly owned subsidiary of Sprint Nextel Corporation.
Under this Agreement, UpSNAP, Inc. will continue to provide Sprint wireless telephone users with access to NASCAR In-Car Audio, whereby users can listen live to NASCAR drivers during races.
"We are excited to continue to offer this leading edge real-time mobile offering and to give NASCAR fans a chance to hear what their favorite drivers are doing in the fast lane," said Tony Philipp, CEO of UpSNAP.
The service can be reached during races by typing *RACE on any Sprint or Nextel phone. In addition fans can listen to Race related podcasts, and interviews.
About UpSNAP Inc.
UpSNAP, Inc. (NASDAQ: UPSN.OB) is the leader in mobile search and live mobile audio entertainment. With a rich library of branded multimedia content and true mobile search technology, UpSNAP effectively delivers compelling mobile content to consumers, including text and audio content from major entertainment companies in sports, news, music, and information.
UpSNAP offers both branded and white-label services that can be licensed by wireless carriers, service providers, and content providers who wish to incorporate text and streaming audio capabilities into their existing product and service offerings. Visit http://www.upsnap.com for more information.
Primary contact:
Wendy Headrick
UpSNAP, Inc.
704-895-4121, x100
###