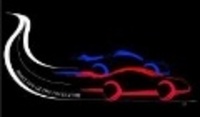 FORT LEE, N.J. (PRWEB) February 14, 2008
Racing enthusiasts who want to meet like-minded singles may be surprised to learn that throughout the nation, on weekend days and nights, stadiums are packed with eligible fans - many of them single - cheering on their favorite auto racing heroes.
Meetmeattheraces.com offers singles many ways to identify and make contact with each other. The site's low $30.00 charter year membership fee entitles members to search the year's race schedule for others who live near any of the 30 major auto race tracks in the United States, Canada and Mexico. Members can also indicate their interest in attending any of 90+ major scheduled races during the 2008 season, including: the NASCAR Sprint Cup events, NASCAR Nationwide races and NASCAR Craftsman Truck Series races.
Here's how meetmeatheraces.com works. Search capabilities reveal lists of those people who live near or who indicate an interest in attending the same events. The website provides a system for members to reach out to each other electronically. In addition to finding the nearest race tracks and determining interest in particular races, members may search for compatible soul mates using dozens of additional criteria and personal preferences. Meetmeattheraces.com has teamed with Hotels.com to offer a special listing of NASCAR cities for those traveling to the races
Enthusiasts of stock car racing tend to be male (60%) between the ages of 18 and 44, slightly younger than national averages, with slightly higher incomes than the general U.S. population with 41% earning $50,000 per year; 46% earning $30,000 to $70,000, and 12% earning between $70,000 and $100,000 each year, according to NASCAR statistics.
With a fan base of 75-million people, or one in three US adults, NASCAR is the number two rated sport on television, according to statistics published on its website.
The NASCAR stadiums provide countless opportunities for members of meetmeattheraces.com to pre-arrange a rendezvous. Live audiences flock to such stadiums as Indianapolis Motor Speedway (capacity 314,980); Daytona International Speedway, Florida (167,785), Lowes Motor Speedway in Concord, North Carolina (167,000), and Michigan International Speedway in Brooklyn, Michigan (136,373). Network television carries the events widely for those who want to watch from home or from sports bars.
*Meetmeattheraces.com is not affiliated with the National Association for Stock Car Auto Racing (NASCAR).
Editor: High resolution image of free T-shirt available on request.