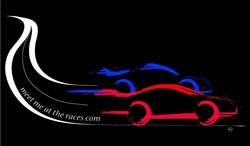 The survey reveals that NASCAR fans are multi-dimensional with diverse interests that make them stimulating companions
FORT LEE, N.J. (PRWEB) June 16, 2008
A study conducted by http://www.meetmeattheraces.com, the free singles dating website catering to the nation's 75-million NASCAR enthusiasts and those who want to meet them, also showed a strong affinity for concerts, movies, nightclubs and travel.
The study examined multiple leisure preferences indicated by a sampling of more than 400 single men and women from 42 states who joined meetmeattheraces.com between Valentine's Day and June 8, 2008.
Sports car races selected by 60% of the members, was the preferred motor-sport after NASCAR. However, meetmeattheraces.com members enjoy Baseball (33%) more than Indy Car races (28%), Motorcycle races (28%), Motocross (23%) and American Le Mans races (10%). Cooking is a favorite activity of 46% of the NASCAR fans belonging to meetmeattheraces.com while concerts and movies are preferred by 57% of the members. Travel and sightseeing are preferred by 53%.
Traditional outdoor leisure activities are also popular with singles. Camping was selected by 49% as a preferred activity while 42% selected fishing and hunting.
Not hot with single NASCAR fans are skiing (9%) and snowmobiling (10%). In fact, Arts and Museums rated more highly (14%) than winter sports. Politics rank near the bottom with only 8% expressing interest.
"The survey reveals that NASCAR fans are multi-dimensional with diverse interests that make them stimulating companions," said Steve Agins, owner of Meetmeattheraces.com. "Other singles may find compatibility with enthusiasts sharing many other interests even if NASCAR racing isn't familiar to them. For many, an ideal first date is a walk in the park or a barbeque, rather than spending money in an expensive nightclub. Of course the perfect first date according to our members is to attend a NASCAR race or watch one on television with a companion who shares their interests."
Other leisure preferences include:
Dining out: 54%Travel and sightseeing: 53%.Car Shows and Auctions: 42%Fishing and Hunting: 42%Nightclubs/Dancing: 41%Computers: 30%Playing sports: 26%Video games: 20%Hockey: 18%Crafts: 17%Books/discussion: 12%Performing arts: 11%Business networking: 8%Religion/spiritual: 7% NOTE: The complete list including age composition of members is available at: http://www.meetmeattheraces.com/press/
*Meetmeattheraces.com is not affiliated with NASCAR.