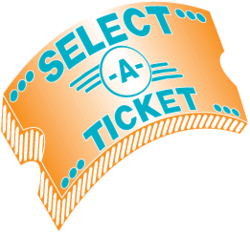 The fans are coming back, the numbers show that and it's great to see because NASCAR races are unique. The fans are passionate, devoted and above all else they just want to have a good time – both inside and outside the track
(Vocus/PRWEB) April 07, 2011
NASCAR ticket sales have been on the way up for five of the first six races in the 2011 season reports Select-A-Ticket, a Riverdale, New Jersey based ticket broker. Sales and attendance for each of the first four races of the season exceeded last year's figures. Only the fifth race of the season, held at Bristol Motor Speedway saw a drop from 2010 attendance. The most recent race in Martinsville exceeded 2010 attendance by 1,000 spectators. Turnout for Daytona International Speedway, Phoenix International Raceway, Las Vegas Motor Speedway, Auto Club Speedway and Martinsville Speedway has reportedly been higher this season than it was in 2010.
A look at the numbers shows NASCAR ticket sales on the rise. The Daytona 500 attendance met its highest mark since 2009 with a total of 180,000 fans in the stands. Phoenix International Speedway hosted an estimated 75,000 fans, 5,000 more fans than 2010. The Las Vegas Motor Speedway saw an estimated152,000 NASCAR fans, up 2,000 from last year and a whopping 12,000 person increase over 2009. Auto Club Speedway in Fontana, CA had 88,000 people in attendance versus 72,000 in 2010. Attendance at Bristol was 125,000, down from 138,000 in 2010 but attendance rebounded at Martinsville Speedway when 60,000 fans saw Kevin Harvick take the victory away from Dale Earnhardt Jr. in the final four laps of a thrilling 500 mile race.
With the economy recovering and fans turning out to support their favorite drivers, it is expected demand for Pocono 500 tickets and Pennsylvania 500 tickets will also be high. The Pocono 500, to be held June 12th, has sold approximately 105,000 tickets each of the past four years. The Pennsylvania 500, scheduled for August 7th this year has had at least 100,000 fans each of the previous four years.
With the growing attendance figures across the country and a permanent seating capacity of just 70,000 there is an urgency for fans to secure their Pocono Raceway tickets early regardless of which race they wish to attend.
"There's not just more fans going to the races this year, there has been a strong increase in NASCAR traffic on our website. Those pages are getting a lot of visits. I have not seen this much interest in Pocono 500 tickets in four years. The fans are coming back, the numbers show that and it's great to see because NASCAR races are unique. The fans are passionate, devoted and above all else they just want to have a good time – both inside and outside the track," says Mark Gibbons, Web Developer at Select-A-Ticket.
About SelectATicket.com
Select-A-Ticket has been in business over 30 years as an experienced, trusted, secure ticket broker. We sell tickets to Broadway, Concerts, Sports, and Family Events. Select-A-Ticket has been in the ticketing industry since 1978 and is a proud member of the National Association of Ticket Brokers (NATB).
For a complete list of available NASCAR tickets, go to http://www.SelectATicket.com or call 800-735-3288. Select-A-Ticket is happy to help you find the right seats and experience any and every NASCAR race firsthand.
# # #