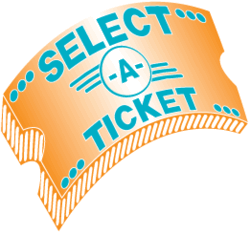 Attending a race at Pocono is like going to one big party... it is more than just a race, it is an experience.
Riverdale, New Jersey (PRWEB) June 04, 2012
Compared to past years, 2012 NASCAR sales have increased for New Jersey-based ticket broker Select-A-Ticket.
One of the most unique and interesting race venues on the NASCAR circuit is the Pocono Raceway, located in Long Pond, Pennsylvania. Known as the "tricky triangle", Pocono is a 2.5-mile racetrack featuring three different corners and straight-aways of varying lengths. The Pocono Raceway was built in 1968, and has hosted NASCAR's premiere series since 1974. NASCAR tickets are still available for the two race weekends at Pocono.
Pocono 400 tickets for the weekend of June 8-10, 2012 are available but in scarce supply. The Pocono 400 race weekend features a Sprint Cup race as well as an ARCA race. Jeff Gordon won the June race at Pocono in 2011, and will be looking to defend the win and pick up a victory.
Pennsylvania 400 tickets are available for the August 3-5, 2012 race weekend. The August weekend at Pocono will showcase the second Sprint Cup race of the year, along with their second ARCA race and a Camping World Truck Series race. The winner of the August 2011 race at Pocono was Brad Keselowski. Keselowski is having a decent season thus far and is a favorite to defend his win.
There are several drivers that are looking to challenge last years Pocono winners. Greg Biffle, this seasons current points leader, is driving very consistently this year and previously won at Pocono in 2010. Another favorite is Denny Hamlin, who won in 2010 and 2009, as well as sweeping both Pocono races in 2006. The cars of the Hendrick Motorsports stable pose a threat to win, as Jimmie Johnson swept Pocono in 2004 and Kasey Kahne, a winner in 2008, is driving well recently. Tony Stewart and Carl Edwards are two stars that have been in Pocono's victory circle before and are looking to return.
Pocono Raceway is a fun and interesting race to watch. With all three corners of the triangular track being different in banking, degree and speed, and with the three straight-aways being of varying lengths, it is very difficult for a crew chief to set-up a car perfectly. As such, most teams concentrate on one or two sections of the track with their set-up, which can lead to tight racing and many lead changes.
"There's been some changes in the races which may contribute to increased sales, the most obvious being the races are now 400 miles long, cut down from the previous 500 miles each. But really, attending a race at Pocono is like going to one big party - campers arrive as early as Thursday and host parking lot parties that last all through the night right until Monday morning. It is more than just a race, it is an experience," says Mark Gibbons, responsible for online sales at Select-A-Ticket.
About SelectATicket.com
Select-A-Ticket has been in business over 33 years as an experienced, trusted, secure ticket broker. Select-A-Ticket sells tickets to Broadway, Concerts, Sports, and Family Events. Select-A-Ticket has been in the ticketing industry since 1978 and is a proud member of the National Association of Ticket Brokers (NATB).
For a complete list of available Pocono & Pennsylvania 400 tickets, go to http://www.SelectATicket.com or call 800-735-3288 to order tickets by phone.