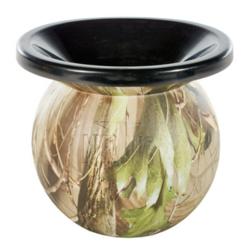 We are hoping Johnny can win the Championship
Rancho Cucamonga,CA (PRWEB) November 16, 2011
As the last NASCAR race weekend approaches, the NASCAR Camping World Truck Series point race has come down to the final race of the season. When the checkered flag flies at the end of next week's Ford 200 at the Homestead-Miami Speedway, Mud Jug Portable Spittoons is hoping Johnny Sauter can pull win the Championship. Just 20 points out of the lead spot, the wiley veteran knows it's the difference between a good day for one team and a bad one for another. Says Sauter, "I've said all year – the new points system plus all the competition this year, it would all come down to Homestead. I'm hoping to be like the 1992 Winston Cup championship run of Alan Kulwicki – taking it down to the last lap of the last race. We can definitely still win the championship". Mud Jug will have the associate sponsorship spot on the No.13 truck, owned by Sandusky, Ohio-based ThorSport Racing.
"We are hoping Johnny Sauter can win the Championship. If anyone can come back from a 20 point deficit, it's Johnny" said Mud Jug's owner Darcy Compton. "We believe our product is tailor-made for the NASCAR fan-base, and what better way to get involved with the sport than with a team that is battling for the NCWTS Championship".
Made of high impact injection molded plastic, the Mud Jug boasts a weighted base and easily removable, snap-fit funnel lid. Its ergonomic design fits securely in hand and its innovative shape conceals odors and virtually eliminates spills. Say goodbye to nasty spit cups and spit bottles. Now spit and not worry about spilling or drinking from the wrong cup.
"We're happy to host such a distinctive product on the No. 13 truck for the final race of the season in Homestead-Miami," said ThorSport Racing's Vice President of Motorsports Partnerships, Matt LaNeve. "Mud Jug is a great solution for many NASCAR fans, and their brand image fits the image of our own distinctive driver, Johnny Sauter. We're hoping to help get them to Victory Lane at Homestead".
ThorSport Racing and Mud Jug are promoting everyday up until the race with contests and giveaways via Facebook and Twitter. On race day, they will also have a Mud Jug/Thorsport Racing girl handing out giveaway items on the speedway infield.
Mud Jugs are available exclusively through Mud Jug's website and Facebook fan page. Enter coupon code NCWTS for 10% off any order. Although only available online at this time, plans are currently in the works to expand Mud Jugs into larger retail outlets. "One day major retail chains will realize that there is a tangible market for portable spittoons. Then consumers will find Mud Jugs in major retail outlets" Compton says.
Don't get stuck in last place. Be a winner; grab a Mud Jug Portable Spittoon.
About Mud Jug: Mud Jug Portable Spittoons was founded in 2004 by innovator/owner, Darcy Compton. The goal was to provide consumers with a unique spitting solution. Hence, the spill-resistant, Mud Jug Portable Spittoon was born. Mud Jugs are proudly made in America.
For more information visit mudjug.com or http://www.facebook.com/Mudjug
About ThorSport Racing:
ThorSport Racing, based in Sandusky, Ohio, is the longest tenured active NASCAR Camping World Truck Series team. ThorSport Racing's first race came at the Milwaukee Mile on July 6, 1996. NASCAR's only Ohio-based team, which has run full season schedules annually beginning in 1998, currently runs the No. 88 Menards Chevrolet Silverado driven by Matt Crafton; the No. 13 Safe Auto/Curb Records Chevrolet driven by Johnny Sauter; and the No. 98 Ferrell Gas/Agrisure Chevrolet driven by Dakoda Armstrong.
ThorSport Racing has wheeled into Victory Lane with Terry Cook, Matt Crafton and Johnny Sauter since its inception and has finished a dominating seven times within the top 10 in points with both trucks. In April 2011, Sauter wheeled into Victory Lane at Martinsville Speedway. In 2009 and 2010, both Crafton and Sauter finished in the top five in driver points. In 2011, ThorSport Racing will move into a state-of-the-art, world-class 100,000 square foot racing facility in Sandusky.
For more information, visit them on Facebook: Facebook/ThorSportRacing, Twitter: Twitter.com/ThorSportRacing, or YouTube: ThorSport Racing Channel
###