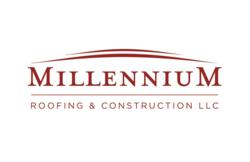 Our attention to detail during inspection often uncovers signs of hail or storm damage that many insurance adjusters erroneously overlook. Often times damage is "accidentally overlooked" if there is not another contractor there to contradict
Nashville, TN (PRWEB) August 31, 2012
When bad weather occurs, it can cause major damage to residential and commercial properties. Hard rains, hail and high winds can seriously affect the overall quality of homes and commercial structures.
Nashville, TN, and nearby Middle, TN, areas are known for stormy seasons when natural forces can overpower the modern building architecture. Recently, the storms that swept through Murfreesboro area in April and the hail storms in Smyrna, TN, in July 2012 resulted in severe damages to properties in the area. The insurance claims are still climbing as some property owners are just now thinking about repairing the storm damage.
When storm damage occurs, property owners are often confused about the best way to proceed so that their insurance claim will be handled properly. Many homeowners feel that insurance companies are out to get their money and not there to help them. This fact is easily evidenced by presence of umpteen number of commercials where insurance companies try to present themselves as a helpful trusted resource in case of trouble. The fact is, most people feel that getting a good insurance settlement is an uphill battle.
So where should a property owner turn when faced with dealing with an insurance company regarding storm damage claims?
Steven Carver, the owner of Millennium Roofing & Construction, says, "A reputable and trusted contractor is your best ally when dealing with insurance companies. The reason is that a contractor is really on your side when it comes to getting your home repaired."
Many people feel that insurance companies are not interested in maximizing the insurance claim payout since it is a cost to them and they are often faced with back and forth negotiations in attempts to get a higher insurance settlement.
Knowing what you can do when dealing with a damage claim can make a sizable difference in the house value down the road. If property owners settle for less than they should receive, they may be forced to accept lower quality materials and workmanship which will negatively impact the value of those properties in the long run.
Millennium Roofing & Construction has two licensed adjusters on staff that help homeowners with the insurance claim process. The company has been successful in getting many homeowners new roofs after the original insurance adjustor declined the claim.
Carver explains, "Our attention to detail during inspection often uncovers signs of hail or storm damage that many insurance adjusters erroneously overlook. Often times damage is "accidentally overlooked" if there is not another contractor there to contradict what the adjuster has to say."
Kevin Williamson, one of the recent clients of Millennium Roofing, shared that Millennium Roofing & Construction trained staff helped him get thousands more in his settlement with the insurance company.
"Millennium Roofing sent out an experienced professional when our insurance adjuster came to do the house inspection," says Williamson. "We were very glad they did this because the adjuster missed several damaged areas that the roofing company rep was able to point out. When we received the claim paperwork, there were several items that had incorrect information and the Millennium took care of all the paperwork going back and forth to get the claim corrected and our settlement to cover the cost of all repairs. They also did an excellent job with the actual roof replacement and other repairs. We wouldn't even know where to start doing everything they've done to help us through this process."
About the company
Millennium Roofing & Construction is a Nashville roofing company that is a proud accredited member of the Better Business Bureau (A+ rating) and the National Roofing Contractors Association. They are also "Certified GAF Weather Stopper Roofing Contractors" and were recently interviewed on WATE Channel 6 Knoxville and were showcased as an example of what a good roofing business should be.
They have earned a reputation for providing practical, innovative, and cost effective solutions to meet the diversified roofing needs of their customers. 
For more information, visit their website at http://www.millenniumroofingtn.com or call 1-615-525-6725.