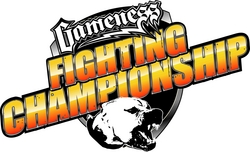 Whatever the result, we personally hope that Mr. Garland gives Ed everything he has tomorrow and that whatever score Chris has to settle, he leaves it on the mat after the match is over. He's obviously an upset guy
Nashville, TN (PRWEB) April 14, 2009
Chris Garland HATES Ed Clay. There is no other way to convey this (unless you want to hear the actual audio conversation at http://www.nashvillemma.com/challenge ). In a telephone conversation, Gameness Promotional Group (GPG) President Shane Messer had the chance to speak with Garland for nearly 30 minutes. Mr. Garland was beyond frustrated and has publicly called Ed out to fight "in a gi, no-gi, scratching, clawing or whatever, any time any place under any rules." There has been a 13+ year fued going on between these guys and Garland wants to settle the score on the mat.
The match was originally set up for April 14, at Ed Clay's Nashville Mixed Martial Arts gym located in Nashville. However, Garland unexpectedly postponed the match 24 hours for personal reasons. Under the rules of the match, there will be no striking of any kind, nor manipulation of small joints. It will be Ed Clay's BJJ vs. Chris Garland's Karate. The match will last until one competitor taps. Clay has also requested that should Clay tap Garland out in under 60 seconds, then Garland will in-turn compete with an entry-level white belt from Nashville MMA, setting the stage for a possible match with up and coming MMA fighter Dustin Ortiz.
"Obviously I am concerned for the safety of Mr. Garland, but he stated that he will sign a liability waiver and that he understands what he's getting into," stated Messer. "This fight is very serious for me because Ed and I are business partners and because I don't want to see Chris get hurt. We take our training very seriously, and normally I would never, ever accept a challenge like this, because it seems to be a senseless clamor for attention. At the end of the day, however, Chris wants to prove his skills on the mat with Ed and take out his frustration for all these accusations that Ed supposedly (but didn't) make over the past 10 years. This has been brewing for a very long time and this seems to be the only way Chris can settle his anger. I am not sure this is the best course of action, but it's one that Chris wants and considering the publicity this seems to have generated in Nashville, it seems to be the only resolution."
Messer and (Regina) Clay are responsible for the largest MMA promotions in Tennessee. They were instrumental in getting MMA legalized in the state and have been involved in the industry for nearly 10 years. Nashville Mixed Martial arts (run by Ed Clay), Gameness (run by Regina Clay) and GPG (run by Shane Messer) form a tri-part conglomerate that dwarfs nearly all MMA competitors within 200 miles of Nashville.
"At the end of the day, this has been more of a distraction than anything. I'm just trying to get my guy's trained for the Gameness FIghting Championships at the Nashville Municipal Auditorium. My goal is to train fighters, put them through high-level competition, and eventually get them into the UFC. The last thing I need to be doing right now is competing against a guy who poses absolutely no challenge whatsoever, and who kicks apples off people's head for a living" says Ed Clay.
"Whatever the result, we personally hope that Mr. Garland gives Ed everything he has tomorrow and that whatever score Chris has to settle, he leaves it on the mat after the match is over. He's obviously an upset guy," commented Regina Clay, CEO of sister company Gameness Fightwear.
About The Gameness Promotional Group, LLC (GPG): GPG was formed in early 2008 to form, promote and stage regional MMA events in the southeastern United States and a training ground for Ed Clay's Fighters. GPG is owned and operated by Shane Messer, also CEO of the incubator group (a private equity firm also owning stakes in Suite Upgrades, Pop-A-Lock, Tow-N-Go, IPR, and other ventures) and Regina Clay, CEO and co-founder of Gameness Fightwear and Nashville Mixed Martial Arts. In 2006 Mr. Messer was named one of the top entrepreneurs under the age of 30 in the state of Tennessee, in 2007 and 2008 he was co-CEO of one the of the fastest growing firms in Tennessee and was chosen as one of the top United Nations Volunteers for his work with Lawyers Without Borders.
Contact Information
Ray Casias
http://www.NashvilleCageFights.com
615.777.9350
###