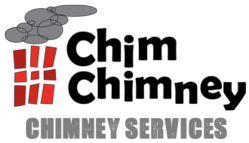 We video scan every chimney that we sweep so that the customer can see the issue and then the internal results.
Nashville, TN (PRWEB) April 18, 2013
Chim Chimney is a locally owned and operated business, and safety is their top concern. And while annual inspections and regular cleaning can prevent deadly and expensive house fires, it is also important to scrutinize the companies that offer these safety checks and maintenance.
On a number of occasions, news media have identified unscrupulous chimney sweeps. Most recently on NBC's Today, Jeff Rossen conducted a series of "sting" operations designed to expose unethical inspectors in his piece, Are Chimney Cleaners Taking Advantage? "There've been some incidents," says Chim Chimney owner Gene Kaposy, "just here in the local Nashville area with [unethical] sweeps that were caught on TV, but they're still in business."
So, do these exposes and investigative reports do any good? "In one sense they are effective," Kaposy continues, "it alerts homeowners and creates awareness, but those sweeps aren't necessarily going to change their practices." And that is where it gets scary—he says, "because of the demand for these types of services, [unethical chimney sweeps] are still going to be out there, and somebody is still going to call them."
The nature of the work presents its own unique consumer safety and satisfaction challenges. "In our business," says Kaposy, "[unethical] sweeps can really take customers for their money, because in many cases [homeowners] don't see the end result. They walk in the house and point to a wall. They're not seeing what happens internally."
To remedy this, he says, "We video scan every chimney that we sweep so that the customer can see the issue and then the internal results." Chim Chimney only employs highly-trained certified chimney sweeps, and they prefer to involve customers in the inspection process. "If there are any safety concerns, or if we find a problem," he continues, "the customer is right there, with the monitor, looking over our shoulder. They see what we see. A lot of sweeps don't offer that."
Folks with questions or concerns about their fireplaces, chimneys, or dryer vents should visit Chim Chimney online and review the FAQ section. For important information and safety tips, follow the Chim Chimney Blog, or give them a call at (615) 364-8987.
Contact:
Chim Chimney
3646 Central Pike
Hermitage, TN 37076
(615) 364-8987
http://www.chim-chimneyinc.com