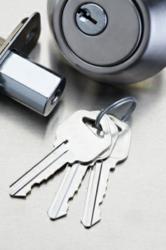 Nashville Locksmith see spike in business from area break-ins during the holiday season.
Nashville, TN (PRWEB) December 03, 2012
Nashville Locksmith has just released their top 5 tips for protecting your home during this holiday season. Traditionally, crime rates soar during the holiday season and now with the current economy expect for break ins and theft to increase even more this year. LocksmithNashvilleTN.org owners claim they see a significant spike during the month of December from break-ins.
"It's a terrible feeling for the homeowner –everyone thinks it can't happen to them but it does every day someone is fallen victim to these types of crimes." There are certain thing that you should do to help protect yourself and your belongings and while these tips don't guarantee that you'll be out of the woods, it's certainly a start to becoming more aware.
There are things you can do to help curb the common thief that many don't even think about. The first item on the list is to get an automated lighting system for your home or business. These are now more affordable than ever before and literally anyone can afford these systems. Plus they're super easy to setup. Then rounding out the list is something that almost no one even thinks about – the positioning of the Christmas tree. The fact is thieves will scope out homes and drive through neighborhoods looking for the Christmas tree to plan how they can get in and get out. So be more mindful of where you're positioning your tree with all those gifts.
Here's the full list of the tips for protecting your home.
1. Get an automatic lighting system for when you are not home.
2. If you leave a key outside, do not put it in an obvious place.
3. Double barrel locks are a great theft deterrent.
4. If you are going to be out of town a while, consider having a house sitter or dog sitter stop in several times a day.
5. Watch where you position your Christmas tree.
There are more details at their website at http://locksmithnashvilletn.org/nashville-locksmith-releases-top-5-tips-for-protecting-your-home.html
Nashville Locksmith is a 24 hour emergency and non emergency locksmith servicing Nashville TN. For more information, contact them at their website by clicking here