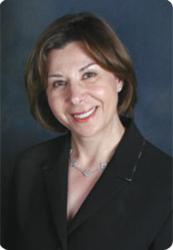 Nothing is more exciting than seeing someone blossom when their self-esteem has been raised with appearance improvements
San Diego, CA (PRWEB) July 17, 2012
Southern California Top Doctors were profiled recently by Castle Connolly Medical. Top Doctors are nominated by their peers and once again Dr. Nasrin Mani has been selected as the top doctor in her area of expertise for 2012
Top Doctors are identified by specialties and sub-specialties and are nominated by their peers as physicians they themselves would choose for superior care levels and expertise. Dr. Mani has also been named as one of America's Top Doctors for 2011-2012.
Dr. Mani has built an exceptional cosmetic practice in the San Diego area and her clinic, La Jolla Cosmetic Laser Clinic, is a household word in the beach community of La Jolla. Dr. Mani stays actively involved with a wide variety of charitable organizations and community fundraising events and bolsters event activity by generous gifts and support from her clinic.
As a Certified Regional Trainer for Suneva Medical's permanent dermal filler Artefill, she has the unique position as the top Artefill provider in the region and remains a Diamond level trainer. Dr. Mani is also a regional Sculptra trainer and a professional Speaker for Medicis' Restylane, Perlane and Dysport and Allergan's Juvederm and Botox injectables. She maintains a position of Medical Faculty Member for training physicians in the use of Radiesse (Merz Aesthetics).
La Jolla Cosmetic Laser Clinic (LCLC) is a certified CoolSculpting provider, a Thermage training center and also one of only a handful of Ultherapy Lift training centers in the U.S.. LCLC boasts a 6 year standing as a top Thermage award winner. Dr. Mani's medical staff includes a dedicated Dermatology physician, Registered Nurses and a Certified Physician's Assistant. She believes that highly educated and skilled support staff are a big part of the success the clinic has experienced over the years.
"Cosmetic Rejuvenation is the most exciting field in medicine to be in," Dr. Mani asserts. "When Mother Nature has been less than kind, we now have technology that provides lift, fill, correction and enhancements in ways that are completely nonsurgical with little to zero risk. Nothing is more exciting than seeing someone blossom when their self-esteem has been raised with appearance improvements."
Dr. Mani is a member of the American Academy of Ophthalmology (AAO), American Society of Laser, Medicine and Surgery (ASLMS), California Academy of Cosmetic Surgery, San Diego County Medical Society and American Society of Retina Specialists.
La Jolla Cosmetic Laser Clinic is a full aesthetic and medical skin care clinic offering skin tightening, dermal fillers, skin resurfacing lasers and body contouring through the new CoolSculpting fat freezing technology from Zeltiq as well as medical skin treatments for acne and other chronic skin conditions.
Dr. Mani's laser and cosmetic clinic is located in downtown La Jolla, Ca at 1111 Torrey Pines Road, Suite 102. Phone contact - (828) 454 2700