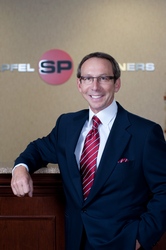 All too often, Long Island families become the victims of preventable tragedies. My hope is that people will take driving drowsy more seriously.
New York, NY (PRWEB) February 8, 2011
New York personal injury lawyer Steven J. Schwartzapfel said today that he hopes more awareness of the dangers of drowsy driving will be raised in the wake of a Nassau County police officer's tragic death this weekend in an accident on the Long Island Expressway.
Highway Patrol Officer Michael Califano was conducting a traffic stop near exit 39 in Old Westbury, N.Y., shortly before 11 p.m. Friday night when a flatbed truck crashed into the rear of his cruiser and pushed the vehicle into a stopped box truck, according to the Associated Press. The officer, a 12-year-veteran, died shortly later at a Nassau hospital, leaving behind a wife and three children.
The flatbed truck driver was arrested on the scene and charged in Hempstead District Court with criminally negligent homicide, third-degree assault and failing to move over for an emergency vehicle under a recently enacted New York law, the Associated Press reported. He has pled not guilty.
According to the Associated Press, prosecutors have alleged that the driver "fell asleep and failed to keep his vehicle under control" and that his truck "left the right lane and violently crashed into two cars."
"My heart goes out to Officer Califano's family, friends and colleagues for their loss," Schwartzapfel said. "All too often, Long Island families become the victims of preventable tragedies. My hope is that people will take driving drowsy more seriously."
Schwartzapfel is the founding attorney of Schwartzapfel Partners, a New York personal injury law firm that represents car, truck and motorcycle accident victims throughout Nassau County. Driving while tired and falling asleep behind the wheel are common forms of driver negligence that the firm's accident and injury lawyers have encountered, he said.
Schwartzapfel pointed to a recent AAA Foundation for Traffic Safety study in which 41 percent of drivers surveyed admitted to falling asleep or nodding off at the wheel at some point in their lives, including 11 percent who said they had done so in the past year. The National Highway Traffic Safety Administration estimates that drowsy driving causes 5,500 traffic fatalities each year and plays a role in 17 percent of all deadly car crashes.
"I don't think people realize the dangerous consequences of drowsy driving," Schwartzapfel said. "If you cause an accident, it can lead to criminal charges, civil liability and the burden of knowing that you have caused irreparable harm to a victim and the victim's family."
Schwartzapfel said he was particularly concerned about fatigued commercial motor vehicle drivers. The Federal Motor Carrier Safety Administration has recently moved to restrict truck driver's hours behind the wheels of their tractor trailers and to require tighter monitoring of those hours.
"When car drivers fall asleep while driving, they may plow into another car at full speed and cause major damage," Schwartzapfel said. "Now, imagine the harm that's caused when the driver of an 80,000 to 100,000-pound big rig smashes into a smaller passenger car at full speed."
Proving that fatigue played a role in a car, truck or motorcycle accident can be a complex matter. That's why it's important to work with an experienced New York accident attorney when pursuing compensation after an accident occurs, Schwartzapfel said.
"We believe strongly in marshaling all of our skills and experience into standing up for the rights of the injured and their families," he said.
About Schwartzapfel Partners P.C.
Schwartzapfel Partners P.C. is a prominent and well-respected plaintiff personal injury firm in New York, with area offices in Manhattan, the Bronx, White Plains, Jericho and Garden City. With more than 150 years of combined experience and highly competent co-counsel throughout the country, Schwartzapfel Partners serves all your legal needs. The firm focuses on all types of personal injury litigation, including vehicle accidents (car, truck motorcycle, bicycle and pedestrian), medical malpractice, wrongful death, defective products and drugs, construction accidents, workplace accidents, workers' compensation, Social Security disability, nursing home neglect and abuse, and complex highway design defect cases. To contact the law firm, call (800) 966-4999 or use the firm's online contact form.
###