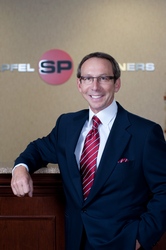 I think this gives Nassau County law enforcement authorities an important tool in their efforts to get drunk drivers off our roads
New York, NY (PRWEB) July 14, 2010
New York personal injury attorney Steven J. Schwartzapfel says that Nassau County officials are showing their dedication to protecting the public from drunk drivers by adding a new, high-tech "BAT mobile" to their arsenal.
The Nassau County Police Department introduced the Breath Alcohol Testing (BAT) mobile on July 1. The 29-foot-long vehicle will serve as a sobriety testing center, equipped with breath testing equipment, four video cameras and anti-DWI messages on its exterior.
"I think this gives Nassau County law enforcement authorities an important tool in their efforts to get drunk drivers off our roads," says Schwartzapfel, the founding partner of Schwartzapfel Truhowsky Marcus P.C., which represents people injured, maimed or killed by drunk drivers throughout the state of New York, including Nassau County and the Long Island area.
"The BAT mobile will help to collect important evidence against drunk drivers, and more importantly, it will deter drivers from getting behind the wheel if they are intoxicated," Schwartzapfel says.
According to a statement from the Nassau County District Attorney's office, the BAT mobile was purchased for $249,918, using New York State Division of Criminal Justice Services grant funds.
After making an arrest, police officers can bring an arrestee into the vehicle and conduct breath alcohol testing or drug recognition tests on the scene.
On the vehicle's sides are graphic images of drunk-driving injuries, including a photo of the aftermath of a 2005 alcohol-related crash that killed a seven-year-old girl, Katie Flynn. The exterior also contains the message: "Not everyone who is hit by a drunk driver dies. Could you live with yourself?"
"Drunk drivers are among the most dangerous drivers on Nassau County roads today. In fact, you have a better chance of being killed by a drunk driver than being killed in an intentional homicide," Schwartzapfel says. "We strongly support any law enforcement effort to prevent these senseless tragedies."
According to the National Highway Traffic Safety Administration, alcohol-related accidents caused 341 fatalities in the state of New York in 2008.
About Schwartzapfel Partners
Schwartzapfel Truhowsky Marcus P.C. is a well-respected plaintiff personal injury firm in New York. With over 150 years of combined experience and highly competent co-counsel throughout the country, Schwartzapfel Partners serves all your legal needs. The firm concentrates in all types of personal injury litigation, including motor vehicle accidents (auto, truck, motorcycle, taxi), medical malpractice, nursing home neglect, wrongful death, defective products and drugs, construction accidents, workplace injuries, workers' compensation and Social Security disability. To contact the law firm, call 1.800.966.4999 or use its online form.
###