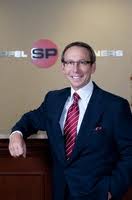 When you combine inexperienced teen drivers with proms, graduation and parties, it unfortunately creates a high risk of car accidents, injuries and deaths.
New York, NY (PRWEB) May 05, 2011
A Nassau County accident and injury lawyer who represents car accident victims throughout New York encouraged parents to talk with their teen drivers about putting safety and common sense first as the prom and graduation season gets underway.
"When you combine inexperienced teen drivers with proms, graduation and parties, it unfortunately creates a high risk of car accidents, injuries and deaths," said Steven J. Schwartzapfel, a New York vehicle accident attorney and founder of the New York personal injury law firm of Schwartzapfel Partners P.C.
"Prom and graduation should be a memorable time for young people and their families," said Schwartzapfel, whose firm assists victims of catastrophic collisions and those who have lost loved ones in fatal car crashes.
"The best way to ensure that this season doesn't become marred by tragedy is to talk with your teen drivers about risky driving, such as speeding, racing, drunk driving and talking or texting on a cell phone while behind the wheel."
According to the Centers for Disease Control and Prevention, automobile accidents account for more than one in three deaths for those ages 15 to 19, making it the leading cause of death for American teens. Per mile driven, teen drivers are four times more likely than older drivers to be in a vehicle crash, the CDC reports.
Although proper training in a quality driver's education program can help breed safe driving habits, Schwartzapfel said it's also important that parents continually remind their teens about the consequences of poor driving choices.
Schwartzapfel encourages parents to emphasize:

The criminal penalties for underage drinking, drunk driving and texting while driving in New York state;
The risk of accidents while engaging in speeding, aggressive driving, drunk driving or distracted driving, and the consequences of those accidents, such as paralysis, traumatic brain injury, burns, amputations and, in the worst cases, death;
The importance of using designated drivers or, where possible, hiring limousine, taxi or other transportation services;
"You can also remind your teens to call home if they ever find themselves in a situation where they need a safe ride home," Schwartzapfel said.
"Ultimately, proms and graduations should be a safe, enjoyable time of year, but when accidents happen, it's important to contact an experienced New York attorney who can review the situation and discuss all available legal options."
About Schwartzapfel Partners P.C.
Schwartzapfel Partners P.C. is one of the most prominent and well respected plaintiff personal injury and litigation firms in New York. The firm has handled tens of thousands of cases and helped thousands of clients obtain the money and benefits they deserve. Their pledge is to make a difficult situation easier and they are proud of a success rate of over 98%. Schwartzapfel Partners P.C. fights to protect the rights of those who cannot protect themselves. With more than 150 years of combined experience and highly competent co-counsel throughout the country, Schwartzapfel Partners P.C. serves all of their clients' legal needs. The firm focuses on all types of personal injury litigation, including vehicle accidents (car, truck motorcycle, bicycle and pedestrian), medical malpractice, wrongful death, defective products and drugs, construction accidents, workplace accidents, workers' compensation, Social Security disability, nursing home neglect and abuse, and complex highway design defect cases. To contact the law firm, call (800) 966-4999 or use the firm's online contact form.
# # #