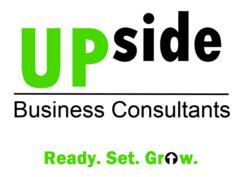 Our SEO training classes deliver the skill sets that enable a company to become more profitable. You learn how to position your company in a marketplace actively looking to make a purchase for your exact products and services without paid advertising.
Hauppauge, NY (PRWEB) June 27, 2013
Long island internet marketing consultants at Upside are now providing SEO training classes for clients located in Nassau County and in New York City in their Roslyn, NY office. Different from web marketing training courses that solely focus on SEO tactics, Upside's SEO training curriculum teaches a company how to become more profitable in the process of learning Search Engine Optimization.
"You learn how to position your company in a marketplace actively looking to make a purchase for your exact products and services without the cost of paid advertising," says President Doug Betensky. Web marketing consultants at the Long Island SEO company work with small and medium sized product based and service based companies as well as sole practitioners, individuals and entrepreneurs. SEO training provided by the Long Island SEO Company ranges from search engine optimization analysis thru keyword research, on page website SEO optimization, off page SEO optimization and "white hat" link building. Local maps optimization is taught as well as social media optimization and even reputation management techniques.
"It's the most comprehensive Long Island and NYC SEO training of its kind. It's thorough. It's custom. It's specific to your type of business. And it's process oriented. The goal is for someone to be able to walk out of our office and immediately be able to implement what they have learned," mentions President Doug Betensky.
When asked how its SEO training course developed, Mr. Betenky commented, "For years, businesses have called our firm to find a cost effective, sustainable approach to online marketing that gets their phones ringing and new leads coming in. Developing our Nassau County SEO training program was a natural move to help fulfill this need in the market. In our classes, you learn how to attract prequalified leads that represent the type of customer that is most profitable to your business. Companies gain the tools they need to grow online."
Upside also provides social media training and consulting. For more information visit upsidebusiness.com or call (516) 610-0922.
About Upside Business Consultants:
With offices in Hauppauge (Suffolk County) and Roslyn Heights (Nassau County), Upside Business Consultants is a full-service New York marketing firm focused on growing businesses. The company provides strategic consulting, marketing agency services and coaching/training services. Upside is recognized for its superior service and its proven experience shifting marketing dollars to more profitable strategies for clients.