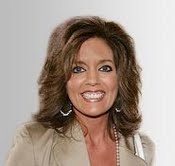 "She excels at closing large, strategic, multi-location accounts—no one is a more accomplished rainmaker than Natalie."
~ Matthew Adam, Executive Vice President & Chief Talent Strategist
Cleveland, Ohio (PRWEB) March 15, 2012
NAS Recruitment Communications, a recruitment and advertising consultancy with expertise in building successful employment brands and recruitment strategies, announced today the addition of NAS Regional Vice President Natalie Corsaro to its talent strategy team.
 
In this expanded role with NAS, Corsaro will cultivate key account relationships drive sales strategy and new business acquisition, represent NAS as a thought leader, advancing trends and best practices related to talent acquisition. She will, of course, be adding these new activities to her current responsibilities as a regional vice president.
"There is a right time for everything, and now is the right time for me to join the talent strategy team," Corsaro said. "I look forward to opening doors and forming new relationships with clients on a national level."
For the past 20 years, Corsaro has helped her NAS clients develop effective employment brands, supplied creative and strategic support, and provided project consultation. For the past decade, she has served as a member of the agency's executive leadership team. And throughout her NAS tenure, she has garnered a plethora of awards and accolades, including NAS Division Director of the Year for 2011.
"Natalie is a perfect fit for the talent strategy team," said Matt Adam, NAS Executive Vice President & Chief Talent Strategist. "She excels at closing large, strategic, multi-location accounts—no one is a more accomplished rainmaker than Natalie."
NAS Recruitment Communications, a leading recruitment marketing consultancy, delivers innovative strategies and superior solutions to clients across the U.S. and Canada. The agency excels at online and offline candidate engagement, career site evaluation and development, social media strategy, employee onboarding and communications, and HR metrics and analysis.