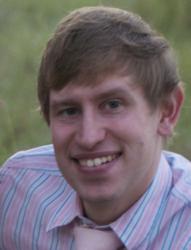 I promised a lot of people that this day was coming.
Tallahassee, Florida (PRWEB) April 29, 2013
Tourism and biotech marketer Nate Long announced today the launch of his new website NateLongMarketing.com. The website, which highlights the official launch of Long's consulting business, also features a blog that covers the convergence of social, mobile, PR and content.
Prior to official launch, Long seldom accepted new clients and did so strictly through word-of-mouth. Even then, Long had to carefully consider which clients to sign to avoid potential conflicts of interest.
"I promised a lot of people that this day was coming," said Long. "I'm thrilled for the opportunity to accept new clients and help them reach new heights with my unique approach to integrated online marketing."
The blog on NateLongMarketing.com will primarily cover topics related to online marketing, including social media marketing, mobile marketing, online public relations and content marketing. It will also provide tips and tricks on how to personally navigate the increasingly social and tech-reliant world, as well as give advice on digital personal reputation management.
About Nate Long and Nate Long Marketing
Nate Long is a strategic marketing consultant who specializes in social, mobile, PR and content. Throughout Long's career in marketing, he's helped more than 100 businesses gain exposure, increase sales and build critical relationships with customers, while saving them from expensive agency and employee overhead costs. His industries of focus include tourism and hospitality, biotech and health products, and home automation and security.
Nate's largest client is Vascular Health Sciences, where he serves as the Director of PR and Social Media Marketing for four brands. Nate continues to drive sales and grow brand awareness of the bio-tech/health supplement start-up company through dramatic social media growth and more than 1.4 million PR-related impressions. Long's other current clients come from Florida's travel and tourism industry.
During Nate's years in the travel and tourism industry working for VISIT FLORIDA, he managed the company's communication strategy with the Florida tourism industry and acted as an in-company marketing consultant to VISIT FLORIDA's nearly 12,000 industry Partners, web affiliates and strategic alliances. He pioneered the company's consumer-targeted and B2B social media efforts and his inbound public relations efforts secured millions of impressions for VISIT FLORIDA's investing Partners. He also served a critical role on the communications crisis response team during the Deepwater Horizon/BP oil spill, helping Florida tourism-related businesses deal with the crisis from media and consumer standpoint.
Nate currently serves as the Director of Membership for the Florida Public Relations Association Capital Chapter, where he was named 2011 Member of the Year. He's known by many as @thePRguy on Twitter, where he's included on more than 300 influencer lists, including the "Top 100 Most Influential Tourism Professionals on Twitter" for 2011 and 2012, alongside Peter Greenberg, Sheila Scarborough and Christopher Elliott. He's often asked to speak at association luncheons, summits, and marketing conferences on topics ranging from social and mobile marketing to Web 3.0. Nate was recently included in Destination Marketing Association International's 30 Under 30 Awards.
Nate also owns Florida-based Amplify Entertainment, which received the 2012 and 2013 WeddingWire Bride's Choice award in Tallahassee. The company also received an FPRA Image Award and was a finalist for an Effective Mobile Marketing Awards (EMMA) for its innovative and widely popular Hey DJ! Mobile Request System.
For more information about Nate Long or Nate Long Marketing, visit NateLongMarketing.com, which also includes links connect to Nate's profiles on Twitter, Facebook, Google+, Pinterest and Quora.