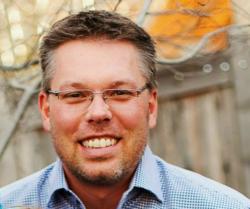 Colorado will benefit from the continuing housing recovery and 2013 will be stronger than expected.
Denver, Colorado (PRWEB) January 31, 2013
"Colorado will benefit from the continuing housing recovery and 2013 will be stronger than expected," says Nate Orr, a Colorado-native who has worked in the construction industry for over 24 years. According to a Jan. 16 report from the Denver Metro Chamber of Commerce, Fidelity Investments, Visa, and Redwood Trust announced a total of over 1400 new jobs and Forbes named Colorado as the fifth-best state in the country to do business. A pro-growth agenda and favorable economic conditions are contributing to a growing optimism among real estate experts, construction companies and others.
Denver Mayor Michael B. Hancock has laid out an ambitious agenda to create 105,000 new jobs and add 34 million square feet of commercial and housing space over the coming years. The net economic impact is $5.4 billion, according to Hancock's "Smart Jobs Development" report delivered at the Denver Business Journal's "State of the Cities — Mayors' Economic Forecast" event.
"Unemployment is down, companies are hiring, residential home sales are up over 18 percent and commercial vacancies are down," says Orr, "the recession hurt our economy very bad, but the conditions are ripe for a recovery and experienced contractors I have spoken to believe 2013 will mark a turning point for the commercial construction industry." Nate Orr is currently working for one of the top general contractors in Denver, specializing in healthcare and commercial construction, and he is a previous winner of the American Subcontractors Association of Colorado - Project Manager of the Year Award and a member of the Associated General Contractors of America (AGC) - Colorado Chapter and the Subcontractor Relations Committee.
"The Denver metropolitan area commercial real estate market is showing improving fundamentals, capital availability, asset pricing and transactional activity -- builders are optimistic that the favorable economic environment will continue in 2013 in beyond," says Nate Orr.